Bold move to transform walking and cycling in Parramatta Park
Published: 22 May 2020 at 9:00 am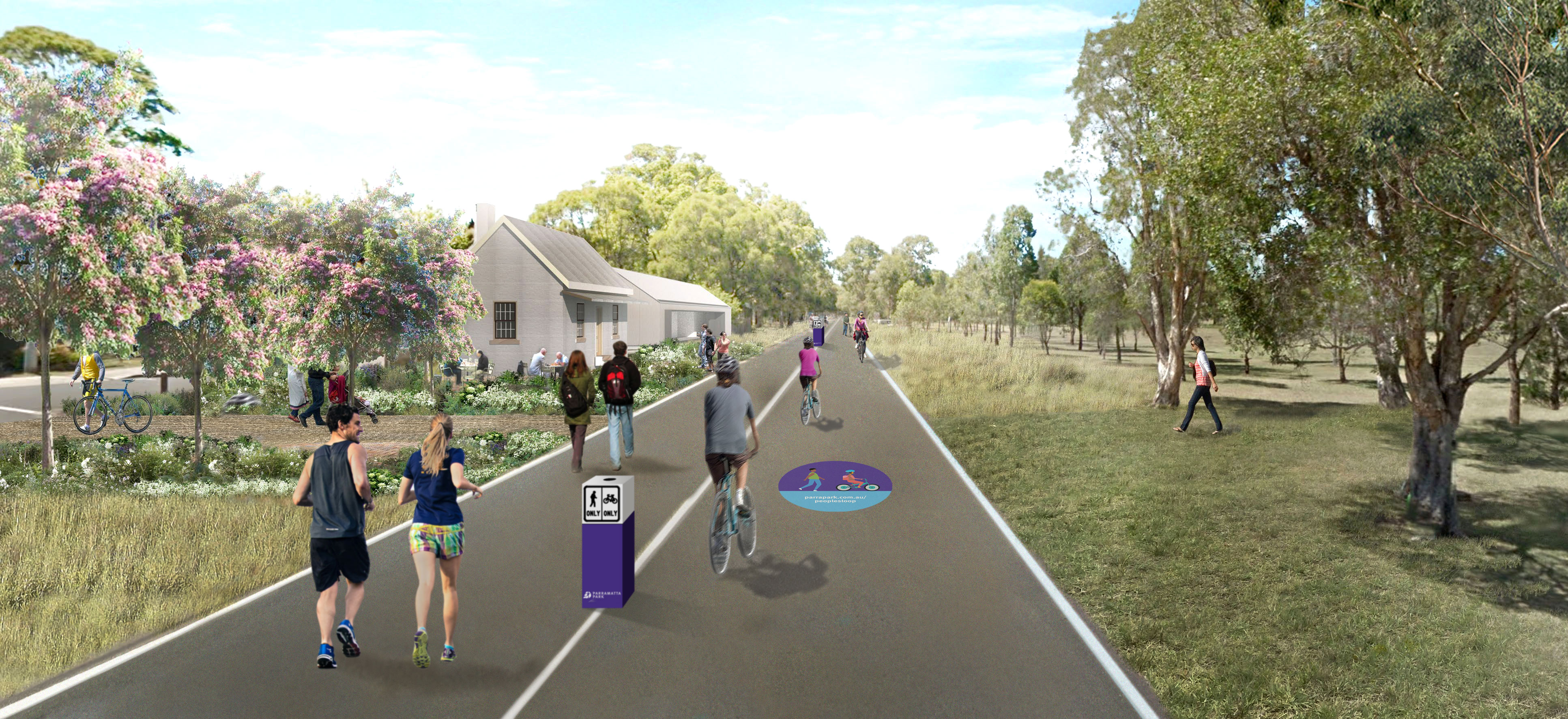 The NSW Government has made it easier for people to walk and cycle in World Heritage-listed Parramatta Park with the temporary 'People's Loop' opening this week.
Temporary changes to vehicle access, parking and circulation are being trialled for the next two months, including removing cars from some of the Park's internal roads to create a dedicated pedestrian and cycling loop in the West Domain area.
Executive Director of Parramatta Park and Western Sydney Parklands Trusts, Suellen Fitzgerald said the concept for a People's Loop in the Park has received overwhelming community support in previous public consultations.
"While our visitors are generally supporting safe social distancing during COVID-19, we recognise there's a step change here. Now is the opportunity to test doing things differently and make the Park even better for the community," Ms Fitzgerald said.
"We respect that people have a deep connection to the Park and we feel it's important to use temporary changes and infrastructure to demonstrate what change can look like and invite feedback from park users."
"We're excited to trial a new visitor experience that will benefit the health and wellbeing of the community and continue to grow the appreciation for the magnificent heritage landscapes the Park has to offer."
Planning and Public Spaces Minister Rob Stokes said the COVID-19 pandemic has seen governments and councils across the globe think creatively about how to provide more public spaces for the community to use.
"The People's Loop trial is a great example of how we can reimagine and reconfigure existing spaces to provide more room for people to exercise and move around safely," Mr Stokes said.
"The track will provide Western Sydney residents and visitors to the area a great place to stretch their legs and get some fresh air."
The People's Loop trial will run until 19 July 2020. For more information, see the People's Loop webpage.
Media contact: Lindsay Banffy – 0407 610 679