Record AILA win for Parramatta Park Trust
Published: 19 June 2020 at 9:00 am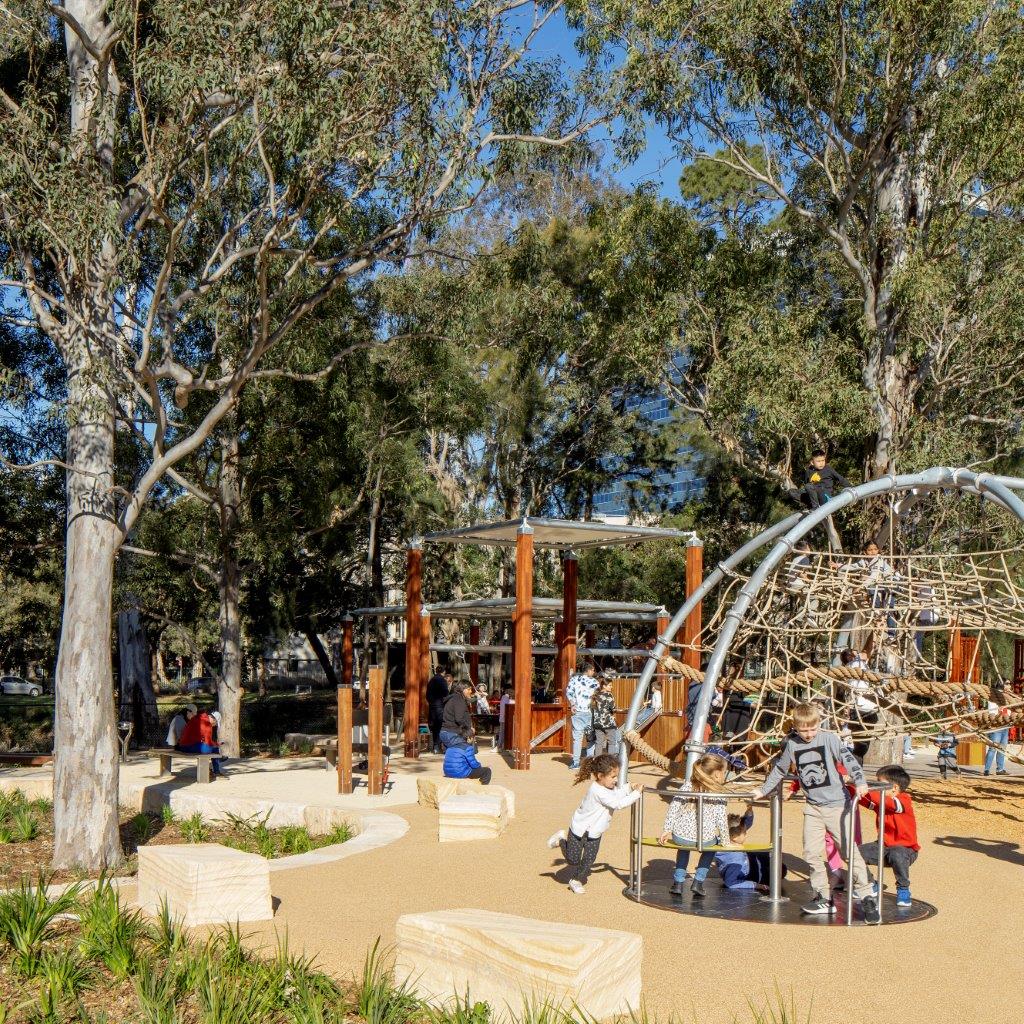 Parramatta Park Trust and its consultants have scooped four gongs at this year's 2020 AILA NSW Landscape Architecture Awards.
The awards acknowledged 33 projects over 14 categories in a virtual ceremony celebrating leading projects of all sizes across regional and metropolitan New South Wales.
In the NSW Awards, Parramatta Park Trust and its consultants won:


Award of Excellence:
Play Spaces – Paperbark Playground with Phillips Marler
Land Management – Your Parramatta Park 2030
Cultural Heritage – Your Parramatta Park 2030
Landscape Architecture Award:
Cultural Heritage – Mays Hill Masterplan with Tyrell Studio

The Award of Excellence is given to the work judged as most significant for landscape architecture in each category.
Parramatta Park Trust Executive Director Suellen Fitzgerald said the awards are testimony to the hard work of Park staff and consultants.
"It's an honour to have the hard work of our staff and consultants so comprehensively recognised," Ms Fitzgerald said.
"We are committing to offering innovation and design excellence for the community across our parks, playgrounds and facilities. For this to be publicly recognised at these prominent awards is a rewarding acknowledgment and fantastic celebration of landscape architecture."
The Plan of Management and Conservation Management Plan, Your Parramatta Park 2030, won two Awards of Excellence in the Land Management and Cultural Heritage categories.
The Plan sets goals for the next decade to ensure the Park remains protected and preserved for current and future generations.
The Plan's vision for Parramatta Park is a place for community and celebration in the green heart of the River City. The vision includes long-term goals for the Park as a space where people can be healthy and active and embrace the site's rich heritage.
AILA judges said the Plan successfully integrates a culturally significant 85-hectare landscape spanning Cumberland Plain Woodland, the Parramatta River, open grasslands, sporting fields and heritage structures – 'no easy task'.
"The Parramatta Park 2030 Plan is a rare breed of documentation - informative, educative, practical and accessible," judges said.
"Deserving of an Award of Excellence the jury found the joint plans to be an easily digestible guide for park users in the ongoing care and development of a much loved and important city green space."
The Awards of Excellence will enter the AILA National Awards held later this year.