Aliens will land in Parramatta Park these school holidays (1-17 July 2017)
Published: 30 June 2017 at 12:00 am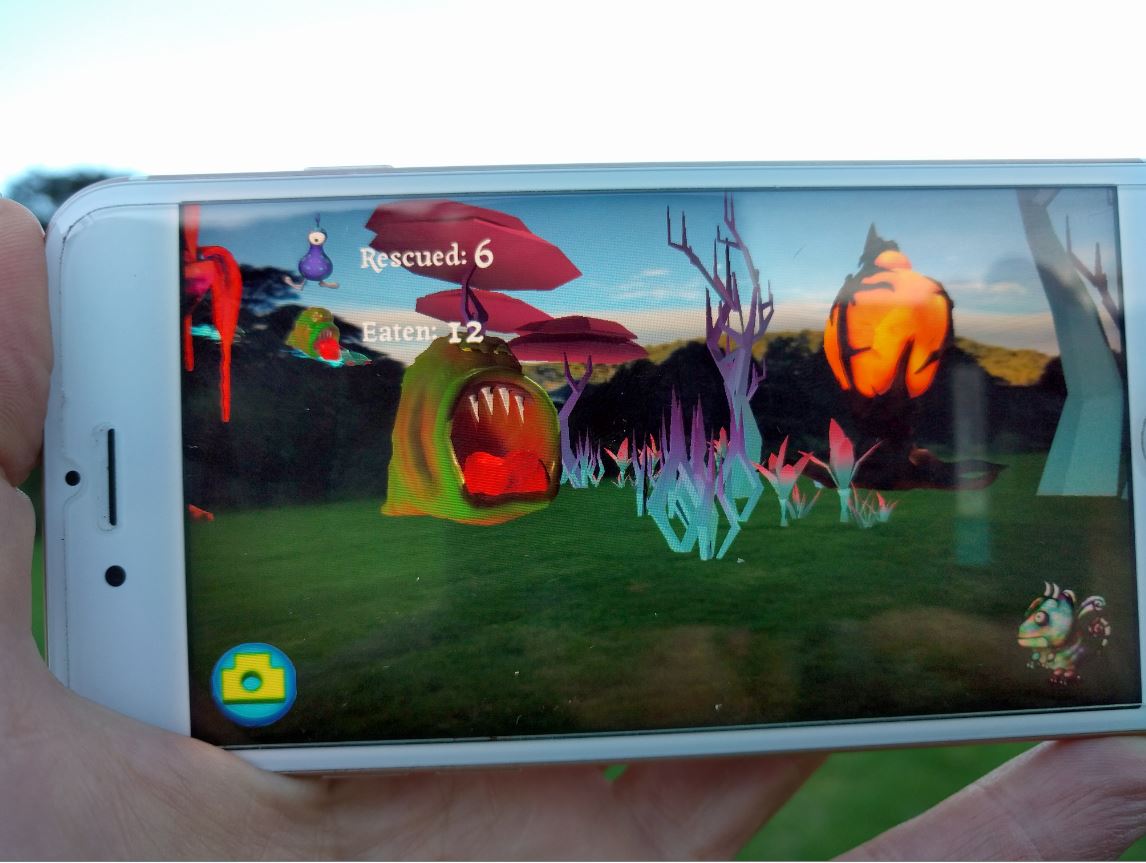 Parramatta Park will become an exciting digital fantasy land for children and families to explore when aliens land in Domain Creek Playground these school holidays, as part of a special Magical Parks activation (1-17 July 2017).
Magical Parks, created by Geo AR Games, is an innovative new concept that combines outdoor play with geospatial augmented reality to help motivate children to become more active.
Using a smart phone or tablet and the Magical Park app, children experience a blended virtual world seen through the app once they enter the boundaries of the magical park.
Geo AR Games' CEO Melanie Langlotz said, "We're revolutionising the way we see technology, literally! Kids get to interact and explore a fantasy world where they get to take on virtual challenges and be physically active at the same time".
The new Magical Parks' alien challenge will see children saving blinkers (who resemble one-eyed-one-horned-giant-purple-people-eaters) which are trapped in cages, before the munching monsters (think Slimer from Ghostbusters) gets to them.
Returning to the Park, Magical Parks will also offer the popular Dinosaurs and Fairies games that require children to herd kittens, run away from the bad fairy or come face to face with a giant T-Rex.
Executive Director of Parramatta Park and Western Sydney Parklands Trusts Suellen Fitzgerald said, "We're proud to be experimenting with new technology that creates a fun way for families to explore our beautiful award-winning Park these school holidays".
Geo AR Games' CEO Melanie Langlotz said, "We believe combining outdoor play with technology can motivate kids to be more physically active. We can't reverse technology or progress; nor should we try. What we can do is create healthy relationships with technology by using the screen to get kids outdoors and moving around."
"Kids love playing mobile games outside, because they get to run around and have fun in an even more engaging way,' Ms. Langlotz said.
Magical Parks will take place in Domain Creek Playground in Parramatta Park from 1-17 July 2017.