Names inspired by Parramatta Park's Aboriginal history
Published: 17 May 2017 at 12:00 am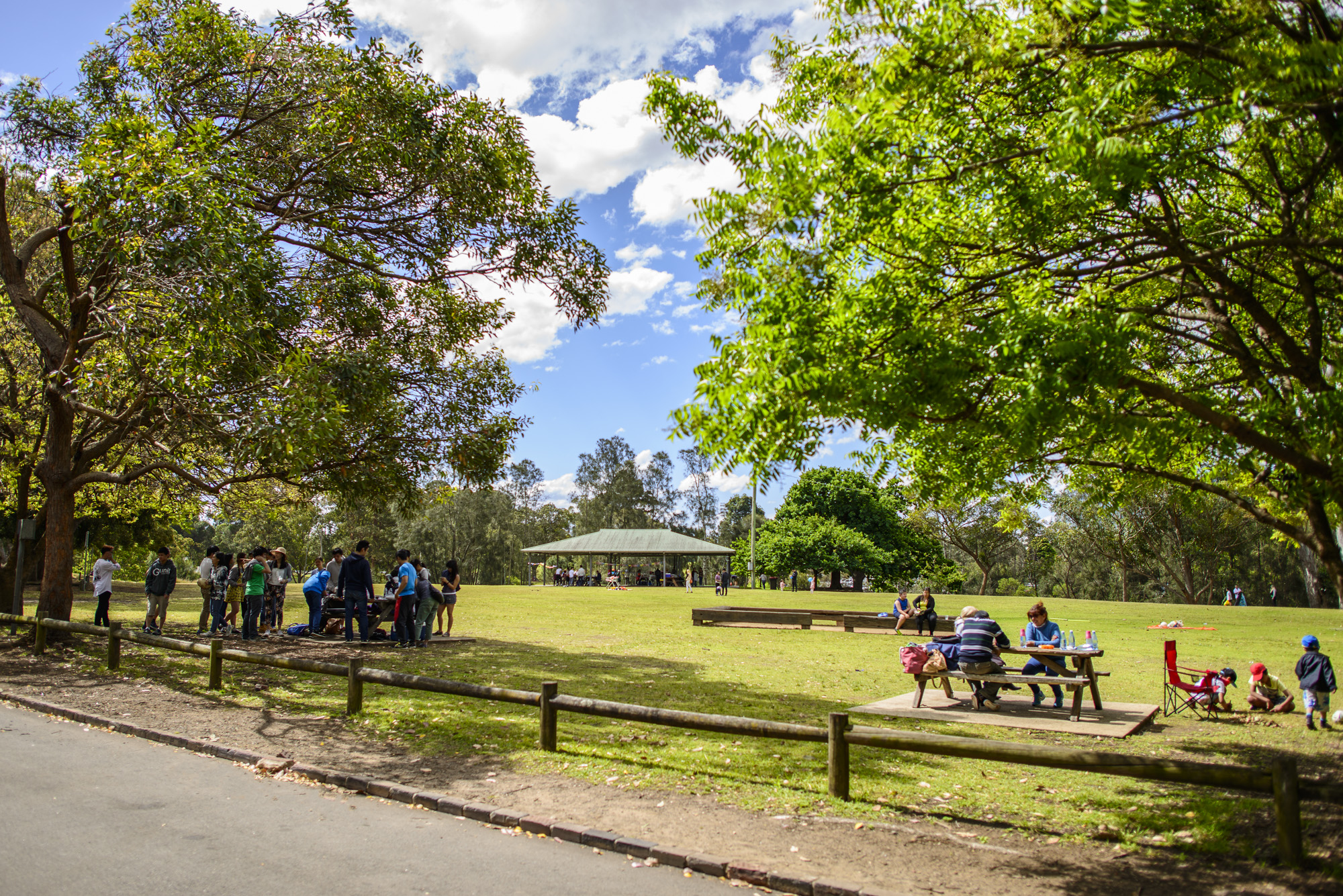 Local Aboriginal groups have welcomed the renaming of Parramatta Park's popular picnic shelters with Aboriginal words that acknowledge the traditional custodians of the land, the Darug people.
Executive Director of Parramatta Park and Western Sydney Parklands Trusts, Suellen Fitzgerald said use of Aboriginal names is a way to recognise the Burramattagal people, a Darug clan. Aboriginal people have occupied the Parramatta area for over 40,000 years prior to European settlement in 1788.
"Parramatta has always been an important meeting place for Aboriginal people who lived and traded with each other along Parramatta River at the point where the salt water met the fresh water".
"Parramatta Park has a close and special connection with Aboriginal culture, with many artefacts including stone axes having been found near The Crescent".
"We are proud to honour the world's oldest living culture and share the Park's Aboriginal heritage with our visitors," Ms Fitzgerald said.
The selected names were sourced by Parramatta Park Trust in consultation with City of Parramatta Council's Aboriginal and Torres Strait Advisory Committee.
John Robinson who chaired the committee, said "This is a major step forward by the Trust, it puts Darug language as an integral and prominent part of the Park. It is a unique opportunity to educate visitors and the public at large that the park was occupied before our colonial past and that the language is alive".
The new names are:
Garraway (West Domain) – meaning white cockatoo, refers to a native species of sulphur-crested cockatoos that are often sighted in the Park;
Bunmarra (West Domain) – meaning lizard.
Daramu (Salters Field) – meaning tree.
Badu (Salters Field) – meaning water.
Mana (The Picnic Ground) – meaning gather.
Duruwan (The Picnic Ground) – meaning fruit.
Gawi (Pavilion Flat) – meaning come.
Burramatta (Bowling Green shelter) – refers to the local Aboriginal words 'burra' meaning eels and 'matta' meaning water.
Parramatta Park has several bookable picnic shelters that can accommodate up to 200 people.
Parramatta Park Trust also provides a fascinating history of the traditional owners and early inhabitants of the area through monthly guided tours of the Dairy and Rangers Cottages. Tours operate on the second Saturday of the month and by appointment.