Wistaria Gardens to bloom in Parramatta Park
Published: 1 April 2022 at 10:43 am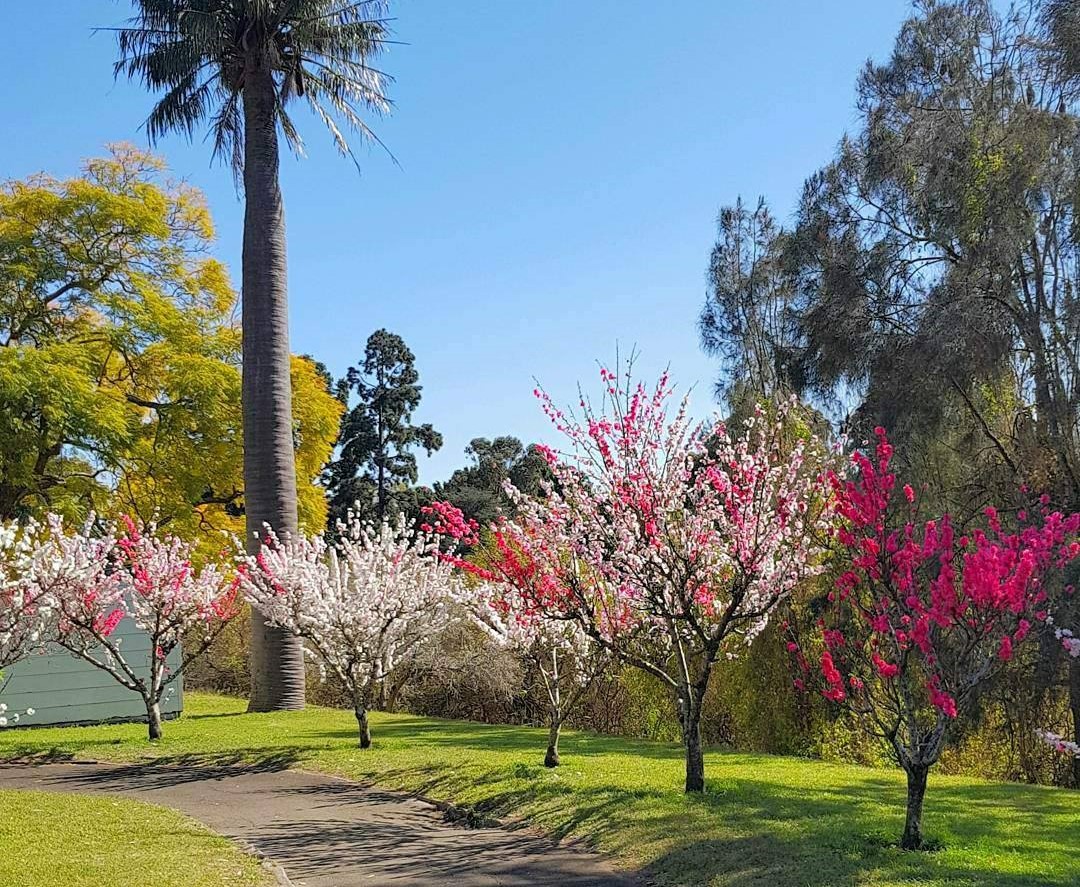 Western Sydney's historic two-hectare Wistaria Gardens will become part of Parramatta Park after the NSW Parliament passed legislation to recognise the Greater Sydney Parklands Trust (GSPT).
Minister for Infrastructure, Cities and Active Transport Rob Stokes said the new Greater Sydney Parklands Trust (GSPT) Act 2022 creates a new, single powerful voice for Sydney's parklands, which will allow the NSW Government to expand State-owned parks for a growing Greater Sydney.
"Sydney's best parklands will bloom as a result of this legislation, represented by a strong voice that has been tasked with growing the park network, and the first step is taking over management of Wistaria Gardens at the heritage-listed Cumberland Hospital complex," Mr Stokes said.
"GSPT will be tasked with transforming this beautiful, historic garden, with so much potential into a public space that the growing communities around Parramatta will flock to.
"With this legislation now enshrined, our parks have stronger protections than ever before and a specialist agency to drive the expansion of new parklands and blue green-grid connections."
Member for Parramatta Dr Geoff Lee has been a strong advocate for the transfer of the Gardens and said it was a significant milestone for the park.
"Wistaria Gardens is a remarkable part of the nation's heritage and one of Sydney's last surviving large-scale Edwardian Gardens, which will be protected and restored to its former glory for future generations to enjoy," Dr Lee said.
"There is a unique opportunity to improve access to the now 87 hectares of Parramatta Park for North Parramatta residents, and also lease historic Glengarriff House to help maintain both the Park and the building itself.
"This is the start of a conversation with the community about how they would like GSP to manage Wistaria Gardens, which is highly valued for its cultural heritage, and as a tranquil haven on the edge of the bustling Parramatta CBD."
Parramatta Park was established in 1857 and is one of 11 sites that form the Australian Convict Sites World Heritage Property inscribed on the UNESCO World Heritage List.
The new agency is charged with protecting the environment and cultural heritage of Sydney's existing parklands that include Centennial Parklands, including Queens and Moore Parks, Callan Park, Parramatta Park, Western Sydney Parklands and Fernhill Estate, while also establishing new parklands to realise the NSW Government's vision for Greater Sydney to become a 'city within a park.'
GSPT will conduct immediate horticultural work to improve the conditions of Wistaria Gardens in time for spring, before consulting with the community on future plans to restore the Gardens and involve the community in their management.
MEDIA: Alex Cauchi | 0436 443 737