NOQUE Touring proudly presents Jumanji Festival​ in Parramatta Park
Published: 14 January 2018 at 12:00 am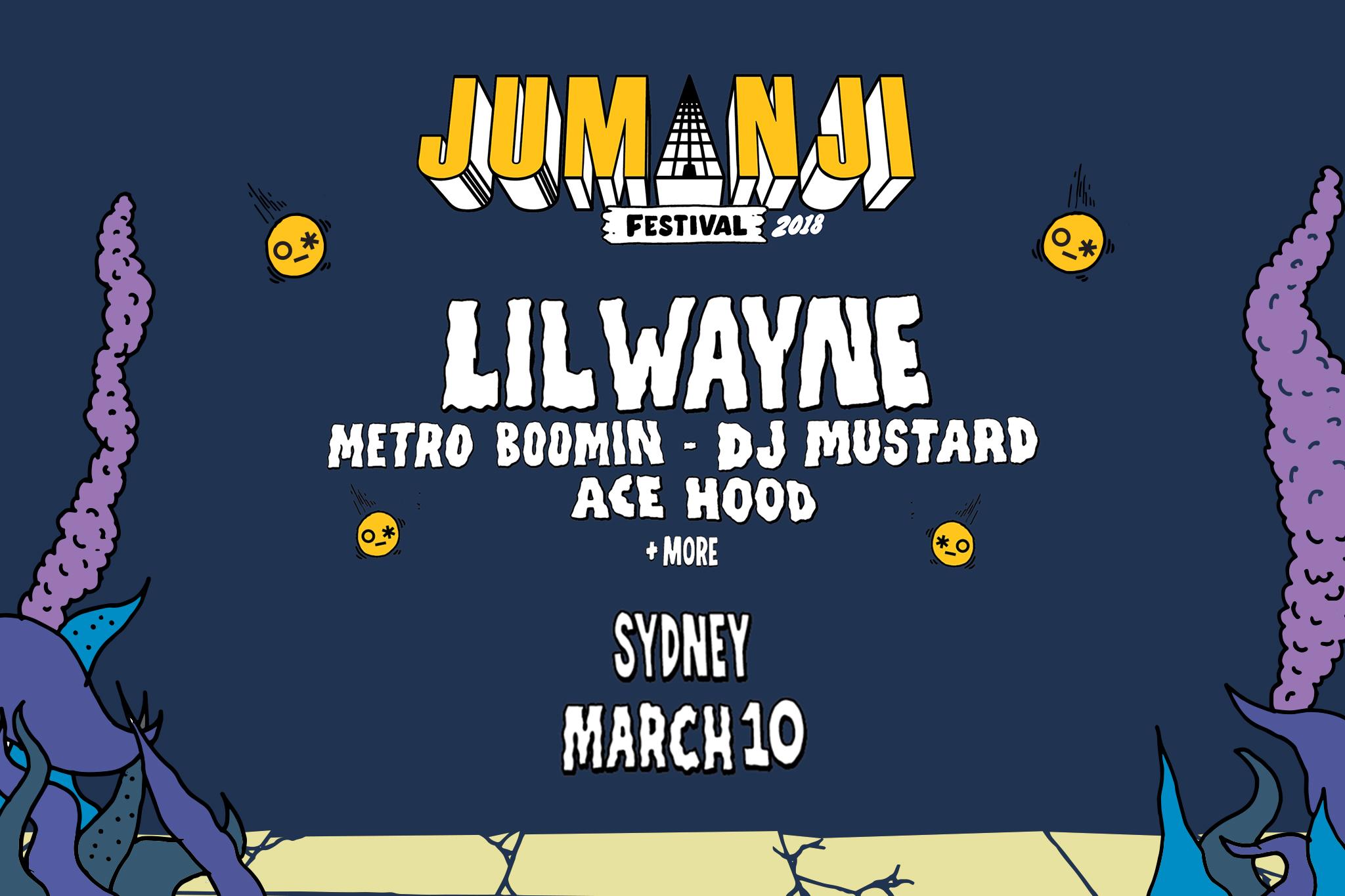 Join the congregation that is Jumanji!
NOQUE Touring proudly presents Jumanji Festival​ in The Crescent, Parramatta Park on Saturday 10 March.
In the unseen world, the manji are phenomenal spirits manifested into existence when high energy frequencies of rhythm and vibration are achieved. When the manji's begin to dance, the celebration then becomes a JUMANJI.
When a Jumanji is applied to a festival setting it becomes a celebration of monstrous proportions. A place where music and manji come together and act as vehicles to various states of pandemonium and exhilaration.
Deriving from an ancient term covering the many effects of musical ritualization, Jumanji Festival is a cultural music and arts event. Showcasing outdoor performances in Melbourne and Sydney featuring some of the world's hottest artists.
FEATURING ACTS:
Lil Wayne * Metro Boomin * DJ Mustard * Ace Hood + MORE TO BE ANNOUNCED!
NOQUE Touring established in 2017, have an ear for authentic music and live acts. Emerging from the nightlife scene, the experienced team of organisers have come together to put on a display of promising events.
For more event information, visit www.jumanjifestival.com.au