Raising the green flag for Parramatta Park
Published: 30 October 2019 at 12:00 am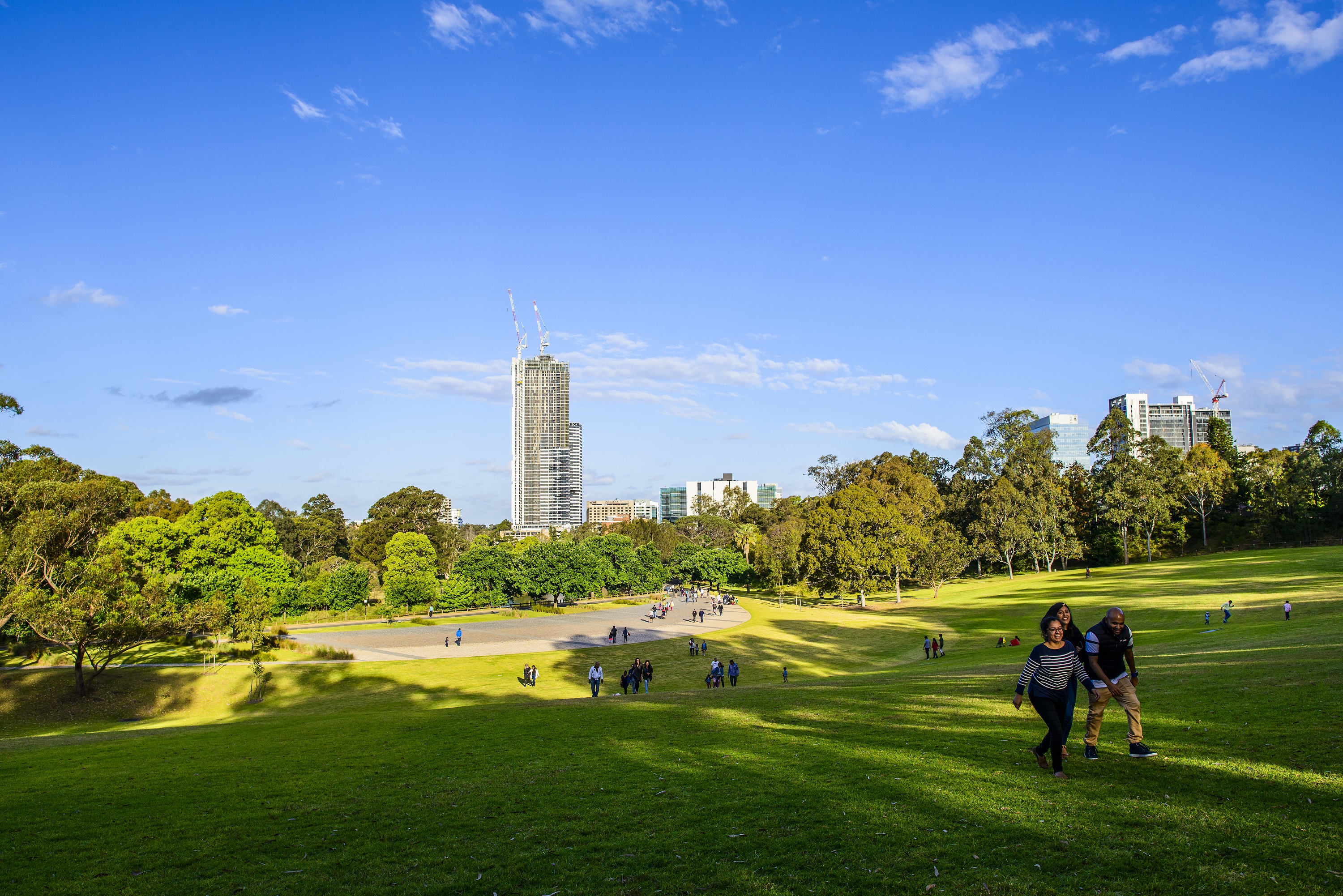 Parramatta Park has won a coveted Green Flag award, gaining international recognition of the World Heritage-listed Park's excellence as a leading green space.
The flag will fly proudly above Parramatta's much-loved park marking the world-class site for its rich history, natural heritage and quality facilities.


The Green Flag Award is an international accolade from peak body, Parks and Leisure. Parks are judged across eight criteria including horticulture, cleanliness, sustainability and community involvement.
Parramatta Park recently celebrated 160 years as one of Australia's most historic public parks, visited by around two million people each year.
Parramatta Park Trust's Executive Director, Suellen Fitzgerald said it's an honour the park has been recognised alongside the best in the world.
"A prestigious Green Flag flying high above Parramatta Park is fantastic recognition," Ms Fitzgerald said.
"Parks make a valuable contribution to our local communities, offering public space for people to meet up, exercise or simply enjoy nature.
"Our staff play an important role in looking after the park to keep it clean, safe and welcoming for Parramatta's diverse local community.
"With a rapidly-growing population in Sydney's West, Parramatta Park offers quality green, open space for people to get active, enjoy cultural events and festivals, explore the site's history or relax and get closer to nature."
Parramatta Park is a significant historic site, listed on the State Heritage Register and the National Heritage Register. The Park is one of 11 outstanding heritage places across Australia forming the Australian Convict Sites World Heritage Property inscribed on the UNESCO World Heritage List.
Parramatta Park joins Green Flag Award recipients for 2019 across Australia and New Zealand including Centennial Park in Sydney and South Bank Parklands in Queensland.
The Green Flag Award scheme was launched in 1996 and is managed in England by Keep Britain Tidy. The Awards are now recognised across the UK, Republic of Ireland, Germany, the Netherlands, Finland and the United Arab Emirates, as well as Australia and New Zealand.
For more information on Parramatta Park: parrapark.com.au
Media contact:
Claire Thompson, Communications Officer – 0450 830 137