5 Things to do this Autumn in Parramatta Park
Published: 20 April 2018 at 12:00 am
The weather may have cooled down but there are always things happening in Parramatta Park. The change in seasons means the air gets a little bit crisper and the treetops transform into golden, rich hues but the Park remains the perfect place to revitalise and connect with family or friends or a have quiet moment to yourself.
Here are five things you can do in Parramatta Park this Autumn:
1.Run for a reason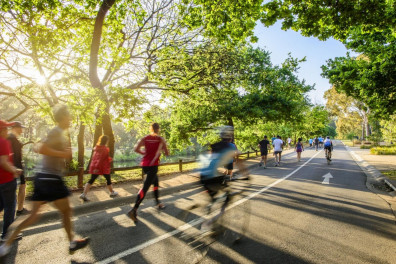 Cool breezes make autumn a great time to get outdoors for some stretching, flexing and cardio workouts.
There are 3.2 kilometres of walking and cycling tracks to take advantage of within the Park which are great for beginners or serious runners and cyclists.
If the thought of exercising alone makes your internal motivation meter wane, you could try registering with family or friends for an event like Honour Our Heroes and Mother's Day Classic to take advantage of them together. The events aims to raise money for breast cancer or in memory of the soldiers lost inAfghanistan.
Mothers Day Classic will be held on Saturday 5 May with registration starting from $35
Honour Our Heroes will be held on Sunday 6 May with registration starting from $40.
2. Find your artistic side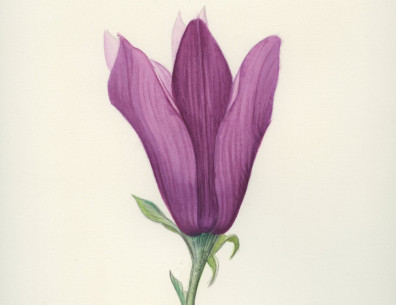 If you have more artistic tendencies, join one of the many Art in the Park workshops and tours taking place in April and May for the Australian Heritage Festival and get your creative juices flowing within the grounds of our world heritage listed park. From botanical illustration workshops, Aboriginal Ochre Painting and Basket Weaving, there is something for everyone! People aged 12 and upwards are invited to participate.
For more information and ticket prices, visit our What's On page.
3. Spoil mum with a glass of bubbly and desserts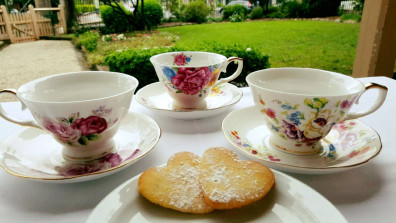 Give the gift of relaxation to mum this Mother's Day and take her out for an afternoon of elegance featuring a menu of dainty sandwiches, sweet treats and sparkling wine. The Gatehouse Tea Rooms at Parramatta Park offer elegant surrounds and a high tea menu inspired by traditional British High Tea of the 1700s.
Finger sandwiches, scones with jam and cream and petite fours will be the order of the day with prices starting at $59 per person, including a glass of bubbles.
Bookings for Mother's Day on Sunday 13 May are required and can be made online at the Gatehouse Tea Room website.
4. See the latest exhibition at Old Government House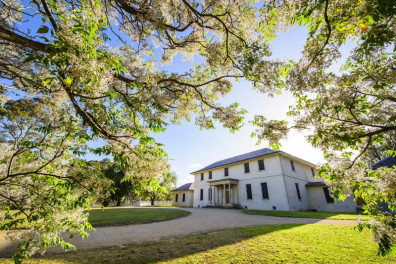 The latest exhibition to run at Old Government House Tales from the East focuses on the the relationship between India and colonial Australia, which began in 1788 with the arrival of the First Fleet. The exhibition will be running on selected dates from 27 April 2018 until 26 August 2018 (10am to 4pm, 3.30pm last tour).
The exhibition features strong connections in displays of Anglo-Indian men and women's clothing, furniture, silverware and explores how Governor Macquaries' time in India influenced his role as Governor of New South Wales.
This exhibition – while having a strong Colonial theme – was also developed to recognise and celebrate the Australian Indian communities that reside in Western Sydney today.
For more information and ticket prices, visit our What's On page.
5. Step back in time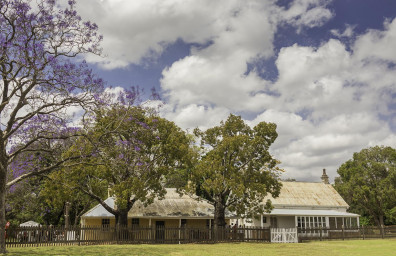 Built in 1796, the Dairy Cottage at Parramatta Park was home to George Salter, an ex-convict turned cattleman, with part of the building later turned into a dairy.
Open for group tours, taking a tour of the dairy is like getting a fascinating glimpse into our colonial past and Parramatta's significant Aboriginal history.
Due to the historic nature of The Dairy Precinct and fragile nature of the buildings, entry to the cottages is limited to small groups of no more than 15 at a time.
To check tour dates and book your spot, visit our What's On page.
Did you know?
Parramatta Park is turning 160 this year! To celebrate, we're inviting you to share pictures and stories of your favourite things to do in the Park or a special moment or event you've attended in the Park like one of the suggestions above.
Simply head to our 160 Anniversary page and upload your picture and story to be featured in our People of Parramatta Park gallery! Submit your story