$2.5M closer to Parramatta Park's People's Loop after successful trial
Published: 22 July 2020 at 11:44 am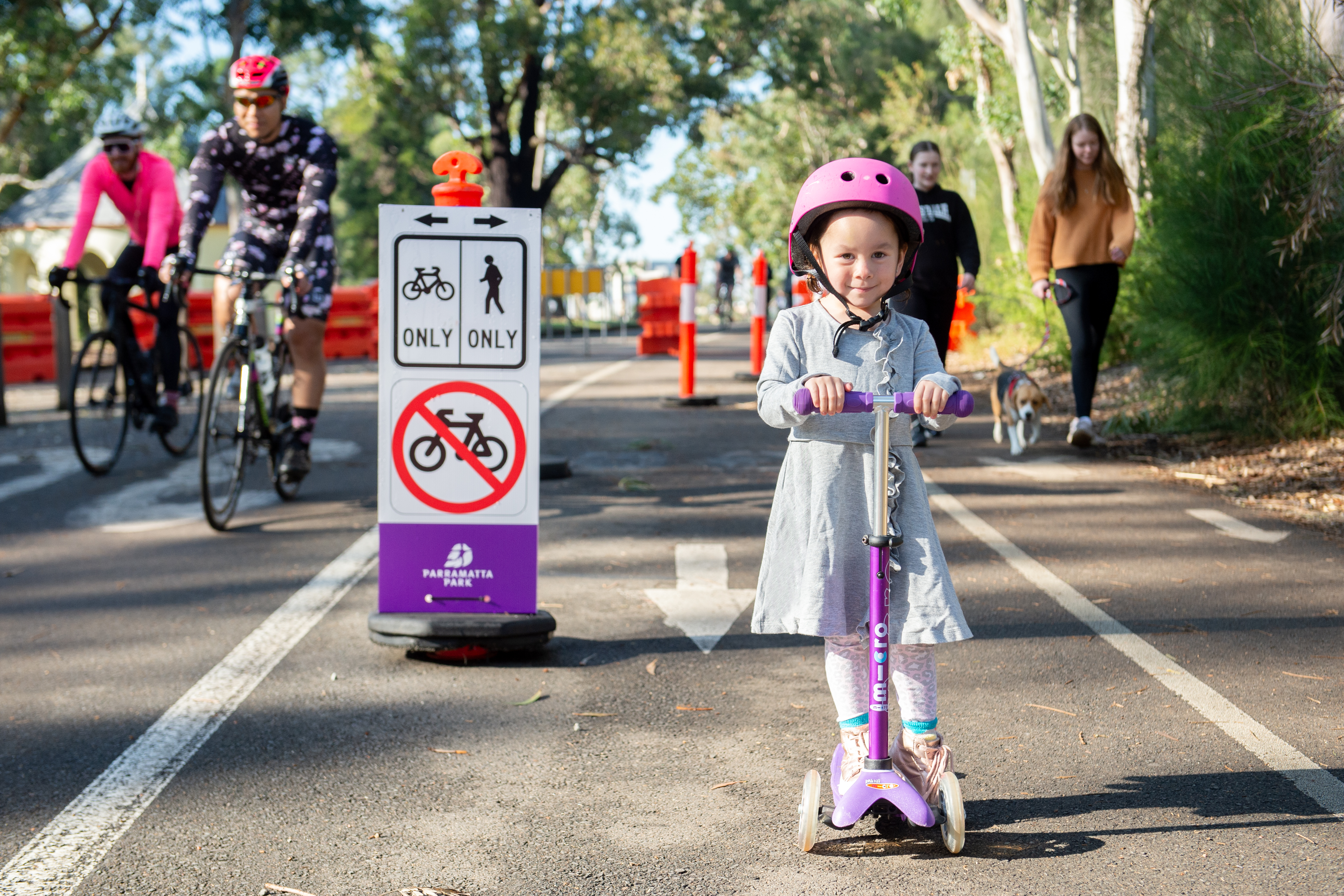 Parramatta Park Trust is one step closer to making walking and cycling easier for people in World Heritage-listed Parramatta Park, having received $2.5M to support improvements to West Domain, including new car parking close to key park destinations and facilities.
This follows the successful trial of a pedestrian and cycle-friendly People's Loop plan.
The trial has tested temporary changes to vehicle access, parking and circulation over the past two months, including removing cars from some of the Park's internal roads to create a dedicated pedestrian and cycling loop in the West Domain section of the Park.
Executive Director of Parramatta Park and Western Sydney Parklands Trusts, Suellen Fitzgerald said there's been strong community support for the trial and valuable learnings from testing the concept with regular park users.
"We've seen a strong increase in visitor numbers during the trial, with the community embracing more space to walk and cycle while safely social distancing during COVID-19. The health and wellbeing benefits for the community during the trial have been very clear," Ms Fitzgerald said.
"I'd like to thank the community for their enthusiasm and ease in adapting to the temporary changes we've trialled in the Park. We've received close to 800 survey responses with most people reporting a positive visitor experience, and confirming they would support the introduction of a permanent People's Loop in the future."
"We have also been able to implement changes to the trial based on that community feedback. The new $2.5M in funding to support improvements to West Domain allows us to address some of the needs identified by the community during the trial, including providing parking and access for visitors that's closer to key park destinations and facilities."
As part of these works, later this year, a new nodal car park will be constructed adjacent to the railway line with access via Park Avenue that will be sympathetic to the Park's heritage landscape and replace some car spaces along West Domain Avenue.
Plans to introduce a permanent People's Loop in the future will include further consultation with the community, and will be implemented in stages, subject to future funding.
The People's Loop trial ended on 19 July 2020 and traffic conditions returned to normal on 20 July 2020. The community is encouraged to provide feedback on their People's Loop experience before COB 24 July 2020 by completing a survey: www.parrapark.com.au/peoplesloop.
Media contact: Lindsay Banffy – 0407 610 679