Rainbow of Light - Sydney World Pride Event
Sunday February 05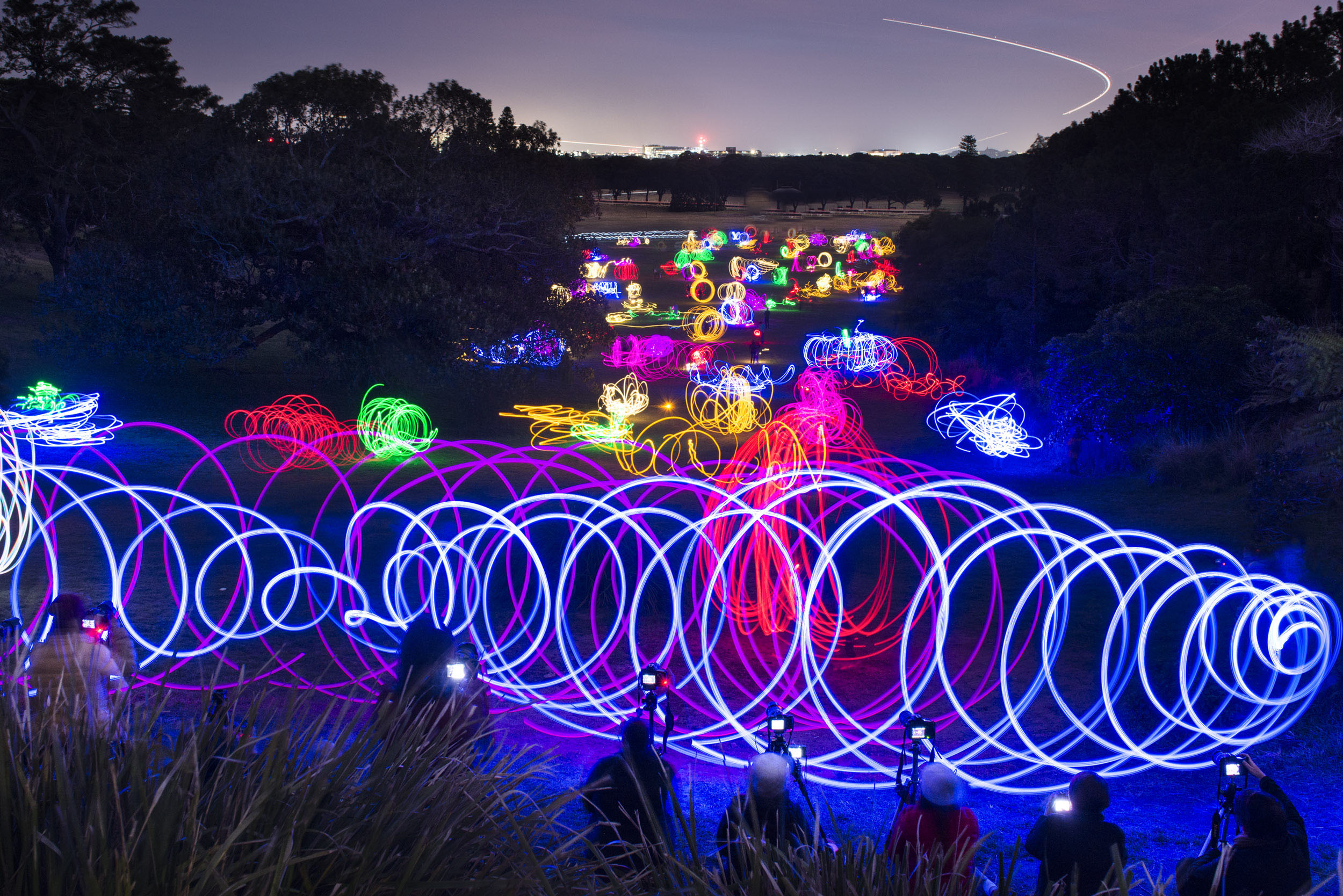 WHAT: Rainbow of Light - Sydney World Pride Event
WHEN: 5 Feb 2023, 08:00 pm until 09:00 pm
HOW MUCH: Free
Celebrate World Pride Sydney at Parramatta Park by lighting up a rainbow in a one-hour public art light experience, Rainbow of Light!
Parramatta Park's premier outdoor events venue, The Crescent, is set to transform into a rainbow of neon lights on Sunday 5 February in an electric show of commitment to equality and inclusion for all members of our community.
Directed by master light artist, Peter Solness, the public art display follows this year's Mardi Gras theme, 'Gather, Dream, Amplify' with the coloured rainbow lights representing all the facets of the LGBTQUIA+ community.
Whether you're a professional photographer, an amateur looking for a unique Instagram pic, or just keen to watch the action unfold, all participants will have the chance to capture their own shots of luminous light tunnels, orbs and ribbons under Solness' direction.
There are three ways to get involved:
Be part of the rainbow by swinging a coloured light.
Photograph the rainbow under the direction of Peter Solness.
Watch the rainbow unfold as a spectator.
All participants must register via Humanitix.
Technical Notes: Participating photographers will require modern Digital Cameras that have Manual settings for focusing, exposure and for creating 30 second-long shutter speeds. (Smart phone cameras are not suitable for this project) You will also require a stable tripod to keep your camera steady.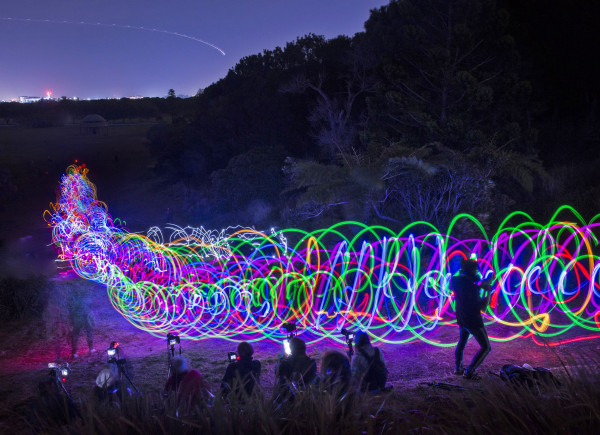 General Information
Age: Enthusiasts who are able to move several hundred metres between locations
Times: 8.00pm – 9.00pm (please note detailed times at booking)
Meeting Point/Venue: George Street Gatehouse (we will walk from there to the project spaces)
Price: FREE
What you need:
- closed toed shoes
- water bottle and snacks
- torch for the way back to the car
Please note: Exact times for different participants will be sent out before the event.
COVID-19 Guidelines
Please check our Covid-19 Safety Plan before booking.

I understand that it is my responsibility to ensure that all attendees associated with this booking do not attend if:
• We show any COVID-19 symptoms or feel unwell.
• We have been asked to self-isolate.
• We have had a positive COVID-19 test result and continue to have symptoms.

If any of the above apply to you or any attendee associated with this booking we request that you do not attend this program. In this instance please contact us via email to arrange a refund of your ticket for any of the above reasons.