Jumanji Festival 2018
Saturday March 10
The Crescent, Parramatta Park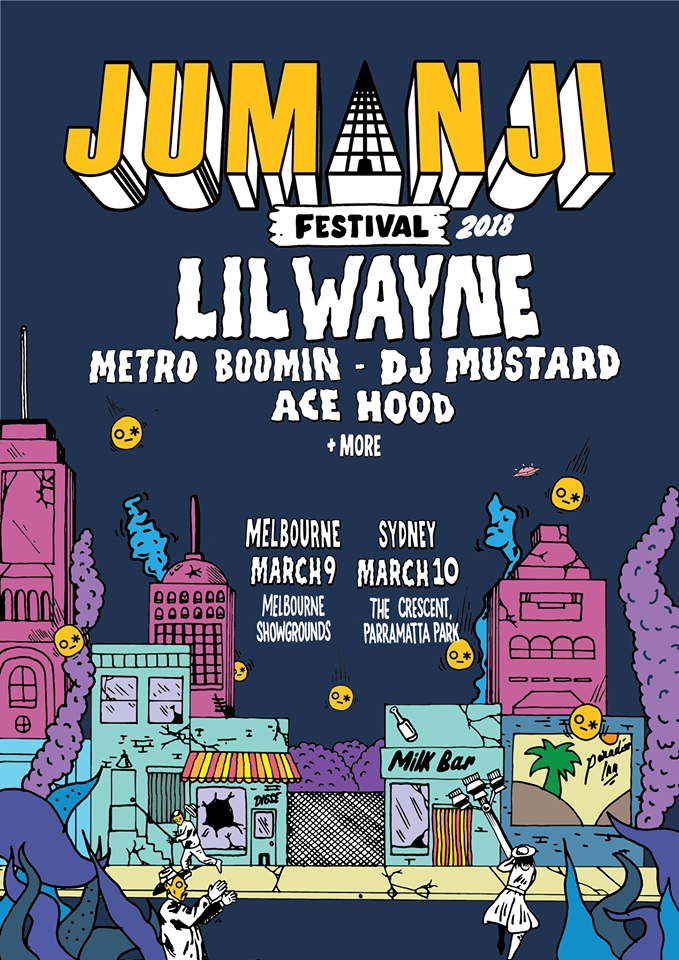 FEEL THE MANJI 
In the unseen world, the MANJI's are phenomenal spirits manifested into existence when high energy frequencies of rhythm and vibration are achieved. When the MANJI's begin to dance, the celebration then becomes a JUMANJI.
Deriving from an ancient term covering the many effects of musical ritualization, JUMANJI presents Australia's biggest festival, ever. With shows in Melbourne and Sydney featuring a line up of some of the worlds biggest artists, you don't want to miss out on this. A day of music culture, art and fun...
Join the congregation that is JUMANJI!
FIRST LINE-UP ANNOUNCEMENT FEATURING:
Lil Wayne
Metro Boomin
DJ Mustard
Ace Hood
+ MORE TO BE ANNOUNCED
Jumanji Festival is a 15 years and over event.
For more information and live updates, follow their Facebook event page at Jumanji Festival or visit the Jumanji Festival website.
WHAT: Jumanji Festival 2018
WHEN: 10/03/2018 2:00pm until 11:00pm
WHERE: The Crescent, Parramatta Park
HOW MUCH: See www.jumanjifestival.com/tickets
WEBSITE: https://jumanjifestival.com/
CONTACT: 0435 812 172