Parramatta heritage rides
Sunday June 23
Meet at the George St entrance, Parramatta Park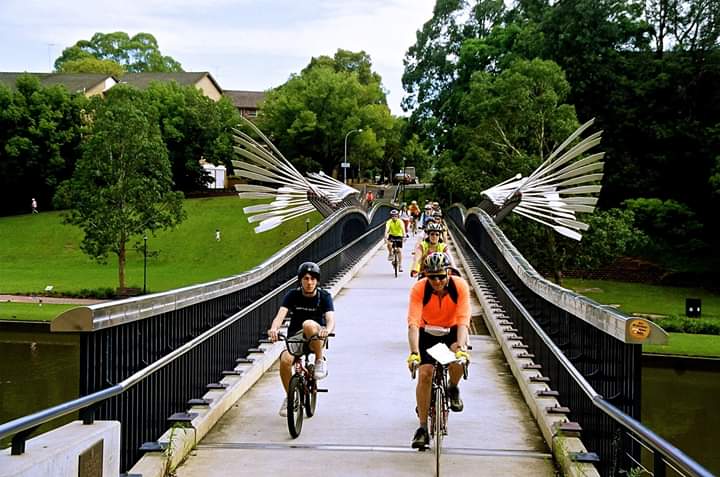 WHAT: Parramatta heritage rides
WHEN: 23 Jun. 2019, 09:00 am until 12:00 pm
WHERE: Meet at the George St entrance, Parramatta Park
HOW MUCH: Free
WEBSITE: http://parramattaheritagerides.net/
Ponts of Parramatta Edition
This free ride explores the more than 20 bridges, including 3 within Parramatta Park, between the head of the Parramatta River and the Silverwater Bridge.
Join us and count them for yourself! You'll ride over, under or through most of them, learn their history, and that of the many other interesting edifices that we pass by on this fascinating ride. The ride is about 20km in length and will take around 3 hours. 
It starts at 9.00am from the Tudor Gatehouse, at the George St entrance to Parramatta Park.
You'll need a working bicycle and helmet. Children are welcome if accompanied by an adult. Come discover your history and heritage the best way possible - by bicycle!