Good Things Festival
Saturday December 08
The Cattle Paddock, Parramatta Park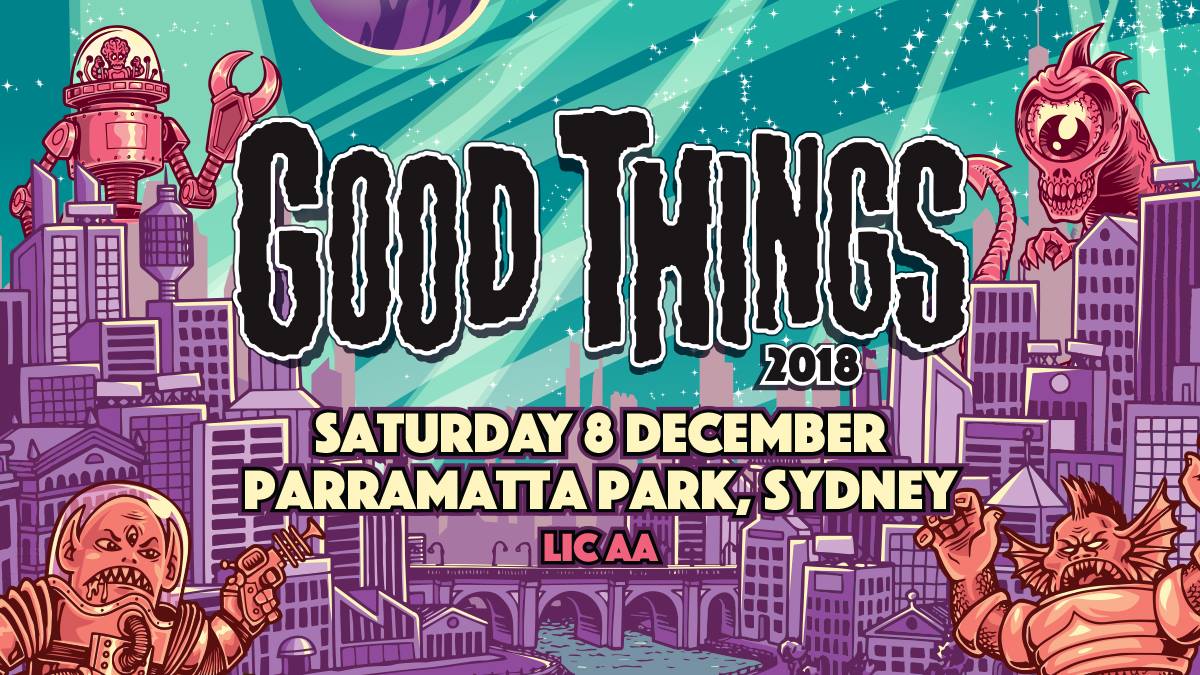 WHAT: Good Things Festival
WHEN: 8 Dec. 2018, 11:00 am until 10:00 pm
WHERE: The Cattle Paddock, Parramatta Park
HOW MUCH: $178
CONTACT: info@goodthingsfestival.com.au
Good Things launches a new era for Australian alternative music fans. This new festival features some of the heaviest and most alternative bands the universe has on offer, with headliners the Offspring performing their genre-defining record, Smash, from start to finish.
Featuring:
The Offspring (Performing 'Smash' In Full) | Stone Sour
All Time Low | Dropkick Murphys
Bullet For My Valentine | The Used
BABYMETAL | The Smith Street Band
Dashboard Confessional (Performing songs from 'The Places You
Have Come To Fear The Most' + Fan Favourites)
Mayday Parade | La Dispute
Northlane | The Wonder Years
Waterparks | Tonight Alive | Scarlxrd | Emmure
Palaye Royale | Make Them Suffer | Waax
Boston Manor | Void Of Vision | Ecca Vandal

EVENT HOTLINE: 0459 958 213 (available on the day of the event only).
Tickets are still available, get your hands on one!