Old Government House

Heritage event

Ticketed event
Enquiring Minds: Curator's Talk - Until November
Thursday March 25 to Thursday November 25
Old Government House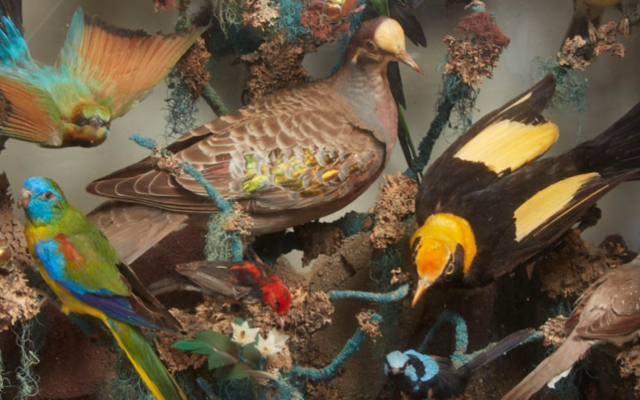 WHAT: Enquiring Minds: Curator's Talk - Until November
WHEN: 25 Mar 2021, 02:30 pm until 25 Nov 2021, 03:30 pm
WHERE: Old Government House
HOW MUCH: $0- $37.39
Exploration and discovery in colonial New South Wales.
Hosted by National Trust of Australia (NSW)
Please note that due to COVID-19 restrictions each talk will be strictly limited to 10 people so bookings are recommended to avoid disappointment.
Join the Old Government House Curator, Anna Ridley, on the fourth Thursday of the month for a behind the scenes peek at the Enquiring Minds exhibition.
Find out how Governor Brisbane's star catalogue was created at the Parramatta Observatory over four years by his astronomers Charles Rumker and James Dunlop, using instruments featured in the exhibition.
Discover the Parramatta connection to the Royal Botanic Gardens in Kew, London, thanks to the work of Colonial Botanist, George Caley between 1800 and 1810.
Learn more about the explorations of John Oxley and Allan Cunningham when they ventured west beyond the Blue Mountains and how their routes were plotted onto modern maps to create an interactive display.
The event is part of the program of events linked to the Enquiring Minds exhibition on now at Old Government House. Your exhibition ticket also grants full access to the house. Read more.
Bookings are essential. Book your tickets today!
Session times:
Thursday 25th March, 2.30pm – 3.30pm
Thursday 22nd April, 2.30pm – 3.30pm
Thursday 27th May, 2.30pm – 3.30pm
Thursday 24th June, 2.30pm – 3.30pm
Thursday 22nd July, 2.30pm – 3.30pm
Thursday 26th August, 2.30pm – 3.30pm
Thursday 23rd September, 2.30pm – 3.30pm
Thursday 28th October, 2.30pm – 3.30pm
Thursday 25th November, 2.30pm – 3.30pm