Art in the Park - Aboriginal Weaving Workshop
Saturday May 12
Gawi Picnic Shelter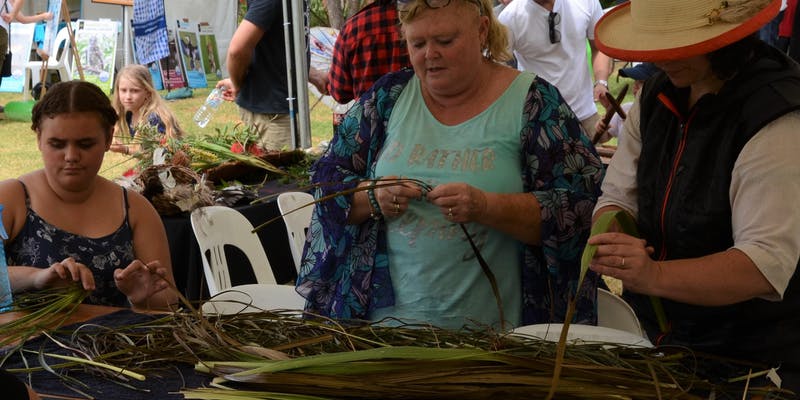 Join traditional custodians from the Darug nation as they share their culture and story whilst passing on weaving techniques as passed on to them. 
Participants will contribute to an art installation making up the clan groups of the Sydney region onto a knowledge tree.  The passion and strength of Julie and Corina lies within their ancestors, their people and above all, custodianship of ngurra – country.  They will share with you their culture and story whilst in the weaving space, including passing on weaving techniques as passed on to then.
The style of weaving will be coiled weaving.  There will be an opportunity to begin weaving your own coiled basket and to learn about the oral history of the coiled weave, fibres used and their purposes.
Both Julie and Corina's cultural practices are woven into a contemporary framework by providing a platform for all participants to come together to learn many important aspects of culture. You will walk away feeling culturally enriched.
This event is part of the Australian Heritage Festival 2018 (18 April - 20 May). 
The theme for this year's International Day for Monuments and Sites is 'Heritage for Generations'. The best way to preserve our heritage is to prepare and educate our young people to protect it.
To find a Heritage event near you visit the Australian Heritage Festival website - https://www.nationaltrust.org.au/ahf