Art in the Park - Aboriginal Ochre Painting Workshop
Sunday May 06 to Sunday May 06
Gawi Picnic Shelter Pavillion, Parramatta Park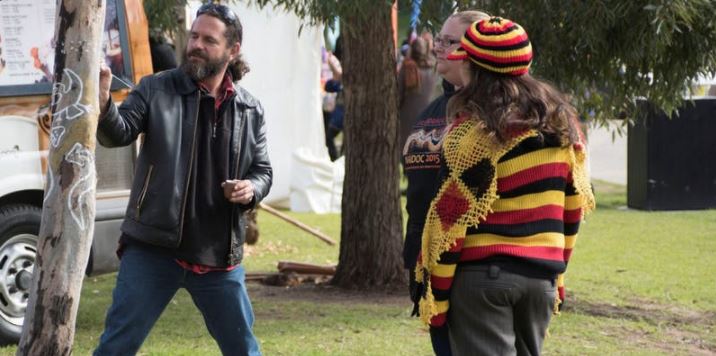 Join Darug presenter, Chris Tobin, to discover the traditional Aboriginal art of painting with ochre. Parramatta Park is the heartland of the Burramattagal clan of the Darug nation. Learn the cultural significance of local plants and animals while helping to create some living murals.
This workshop will give you the opportunity to hear stories of Aboriginal life as you learn the basics of a traditional cultural practice.  Participants will assist in painting temporary artworks in natural ochres on beautiful eucalyptus trees within Parramatta Park.
This event is part of the Australian Heritage Festival 2018 (18 April - 20 May). 
The theme for this year's International Day for Monuments and Sites is 'Heritage for Generations'. The best way to preserve our heritage is to prepare and educate our young people to protect it.
To find a Heritage event near you visit the Australian Heritage Festival website - https://www.nationaltrust.org.au/ahf