Bats, Birds and Beasties
Tuesday April 12
Riverside Theatres, Parramatta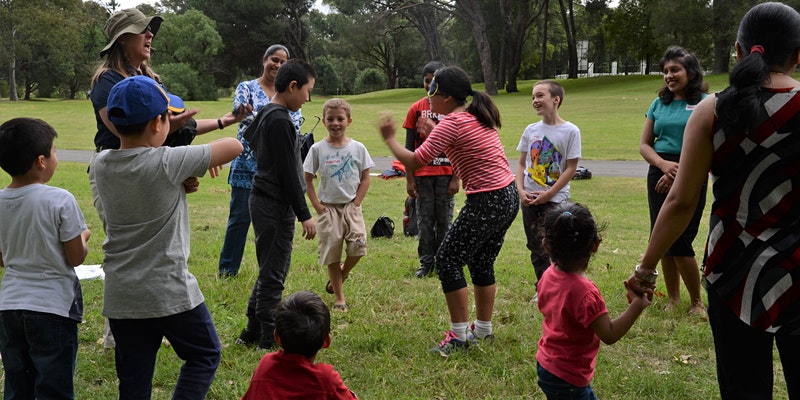 The Parramatta River is the lifeblood of the city for a surprising array of creatures with fur, fins, feathers or scales. Learn about them, and maybe even meet some, on this fascinating walk along the river. Expect fun, animal-themed games and plenty of exercise. The perfect antidote to screen time and social isolation!
Children will consider why some native animals continue to thrive here, while others have disappeared. Playing Bird Bingo they will discover the features of a variety of woodland and waterbirds. The secrets of echolocation and the life cycle of Parramatta's iconic eels will also be revealed.
This program is suitable for primary school-aged children. Carers may also attend, but must supervise any younger children in their care.
Bookings are essential. Please arrive 15 minutes prior to start time, for registration. Wear comfortable shoes. Bring water, a snack and a hat.
This is a Covid-safe event, and numbers will be strictly enforced. Unfortunately, this means that anyone who is not registered will be turned away on the day, and not be able to participate. Please bring a copy of your ticket (a copy on your phone is fine as we just need to sight it), and we will mark you off the list as you arrive. Please do not attend if you have any cold/flu symptoms, or if you have attended any Covid hot spots in the past 14 days as listed by NSW Health and/or have been asked to self-isolate by NSW Health.
Please also be aware that the event may be scheduled to be held, or will be held, during a time at which one or more Government directions or regulations may be in force regarding the number of persons attending an event (or the holding of the event itself). If that is the case, then the number of persons permitted to participate may be affected, resulting in Visitor Services being required to or deciding to:
a. cancel or postpone the program or activity;
b. reduce the number of persons who may attend the program or activity;
c. change the venue or location of the program or activity;
In which case You may receive a refund in accordance with our Terms and Conditions of the COVID-19 Refunds and Exchanges. You agree to comply with all Government directions, orders and regulations relevant to attending live events, which may be in place at the time of the event.
If for any reason the activity is cancelled at the last minute due to circumstances outside of our control, you will be notified before or on the day via the preferred contact method you listed upon registration.
If you can no longer make this event, it would be appreciated if you could kindly let us know by reply email.