Tell your story and bring Parramatta Park to life
Published: 23 April 2018 at 12:00 am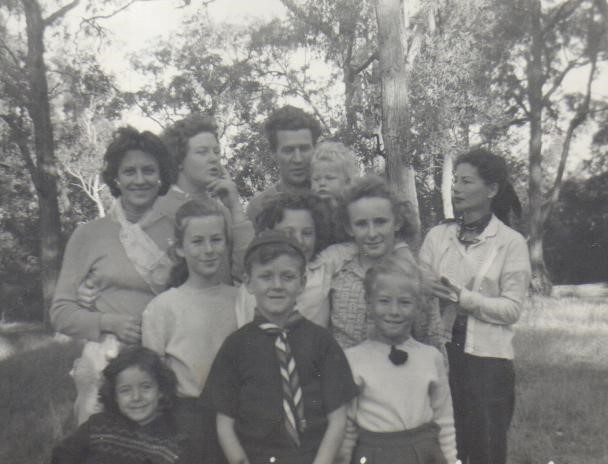 People are being encouraged to share their favourite Parramatta Park memories and stories in a new online gallery to celebrate the Park's 160th birthday.
The 'People of Parramatta Park' gallery will be hosted on the Parramatta Park Trust website and shared across its social media platforms, and will feature the names, faces and stories of the people who make this UNESCO World Heritage site what it is.
"Parramatta Park has been recognised internationally and it is a place where history comes alive, but the real heart of the Park is the people who know it and love it," said Minister for the Environment, Gabrielle Upton.
"Whether you've come to Parramatta Park once, or you come here once a day, you have a story to tell that will be a vital part of the Park's living history," Minister Upton said.
To be a part of the gallery, people can visit the gallery and upload their name and photo, and tell a short story (around 200 words or less) about the Park.
Parramatta Park Trust Executive Director, Suellen Fitzgerald, said the theme of each story was up to the individual.
"You can tell us your earliest Parramatta Park memory or favourite experience, or a family link to the that might go back through the generations," Ms Fitzgerald said.
"Were you there when the Queen visited in 1970 or when Jack Brabham raced around the Park in the 1950s? Were you in the crowd when Midnight Oil played The Crescent in 1981, or when A.R. Rahman played to 65,000 people in the Cattle Paddock in 2010?
"We also want the Gallery to tell Indigenous stories, including those of Darug people, whose ongoing connection to this land goes back tens of thousands of years.
"And we want to hear the diverse, multicultural voices that have made Parramatta a modern Australian success story.
"We will be sharing these stories across social media pages throughout this 160th anniversary year, so follow us and read them all."
The gallery will be part of the celebration of the Park's 160th anniversary. Parramatta Park was formally established as a "People's Park" in 1858 and has transformed into a nationally significant cultural, entertainment and recreation and event space. In 2010, the international historic significance of Parramatta Park was recognised with UNESCO World Heritage listing.
The Park attracts more than 2 million visitors a year, with almost 200,000 people attending the recent Crescent Summer Series, a program of public concerts and festivals including Symphony Under the Stars, Tropfest, the City of Parramatta's Australia Day and New Year's Eve celebrations and the sell-out FOMO music festival.
To keep up with events and announcements during Parramatta Park 160th anniversary year, people can visit its Facebook, Instagram  and Twitter pages, or follow the social media hashtag #ParraPark160.