Parramatta Park hosts Deepavali Festival 2017
Published: 5 October 2017 at 12:00 am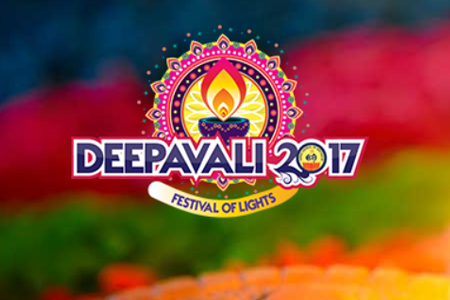 Deepavali, one of the most anticipated events in Sydney's multicultural calendar is set to bring Parramatta Park alive with a colourful celebration of traditional culture, music, dance and performances over two days on Saturday 14 October (3pm-10pm) and Sunday 15 October (11am - 10pm).
Presented by the Hindu Council of Australia, Deepavali (also known as the Festival of Lights) celebrates the victory of light over darkness, knowledge over ignorance and a renewed commitment to friendship, religious tolerance and spreading the word of peace and harmony.
This significant cultural event brings family and friends together in a public festival enjoyed by millions of Hindus throughout India, as well as other cultural and community groups in many parts of the world including Australia.
Deepavali has been celebrated in Sydney for 19 years and is expected to attract more than 25,000 people to Parramatta Park's Cattle Paddocks, which will be transformed into a multicultural marketplace featuring a variety of authentic Indian food and market stalls, henna tattoo makers, virtual reality experience, thrilling rides, photo booth, free face painting for children and roving entertainment.
Saturday's highlights include the The Essence of India classical and folk dances performances, Ramayan - The Great Hindu Epic (from 6pm) that uses brilliant costumes, dance and music to depict the struggle of Prince Rama to rescue his wife Sita from the demon king Ravana; and The Garba (from 8.15pm) - a famous community dance troupe who encourage everybody to participate and join the fun.
On Sunday, thousands of people will enjoy Western Union's Bollywood dance competition, Rangoli competition, Sabrini- Chef of the year 2017 competition, showcasing artworks with vibrant coloured sands, Band Baja Bride celebration of marriages from different cultures including fashion parade with bride and groom couples; spectacular fireworks finale and the burning of the 40ft Ravana effigy.
President of the Hindu Council of Australia Professor Nihal Agar says "We warmly welcome you to join the festivities in our customary Hindu way to light up the lamp to enlighten the true human spirit".
Executive Director of Parramatta Park Trust Suellen Fitzgerald says "We're excited to host this year's Deepavali celebrations in the beautiful World Heritage-listed Parramatta Park. The Cattle Paddock is the perfect site for major community events such as Deepavali" 
Entry to Deepavali Festival is $6.00 (Free entry for children under 10 years).
To book tickets online visit: www.deepavali.com.au and subscribe to Hindu Council of Australia & Deepavali facebook pages for discount offers and up to date event information.
Media Contacts:
HCA Deepavali 2017 Media & Marketing – Amit Nandlaskar – 0407 588 050
Parramatta Park Trust - Lindsay Banffy – 0407 610 679