Parklands fly the flag for International Excellence
Published: 11 December 2020 at 9:45 am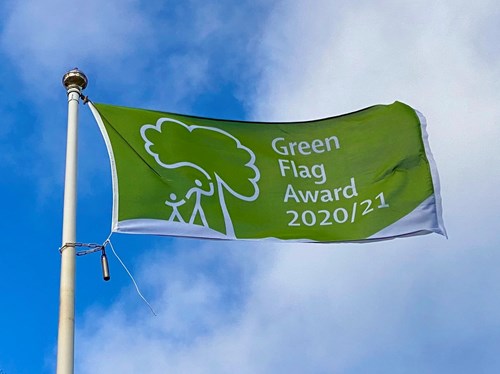 Two iconic Sydney parks have scooped international Green Flag Awards for excellence as quality open spaces – a major accolade for the recently formed Greater Sydney Parklands.
The flag is the ninth consecutive win for the highly popular, 'people's park' - Centennial Park which is renowned for its sporting, recreational, equestrian and community facilities in a leading green space, much-loved by the local community and visitors.
For World Heritage-listed Parramatta Park, it's the second coveted green flag in recognition of the park's natural heritage, rich history and quality facilities including the new, inclusive Paperbark Playground.
Centennial Park and Parramatta Park are part of the new Greater Sydney Parklands (GSP) announced in July this year, which also includes Western Sydney Parklands and the parklands of Callan Park and Fernhill Estate.
Combined, the new organisation oversees more than 6,000 hectares across Sydney in line with the NSW Government's 50-Year Vision for Sydney's Open Space and Parklands.
The Green Flag Award is an international accolade from peak body, Parks and Leisure. Parks are judged across eight criteria including horticulture, cleanliness, sustainability and community involvement. Greater Sydney Parklands Chief Executive, Suellen Fitzgerald said it's an honour two Greater Sydney Parklands green spaces have been recognised alongside the world's best.
"One of the things the COVID-19 pandemic has taught us is how much we value our local parks and open spaces," Ms Fitzgerald said.
"Parks play a vital role in the lives of our local communities offering a place for people to exercise, play, meet up and enjoy nature. The physical and mental benefits of our parks have been extra important this year, helping our communities remain socially close while 'physically distancing'.
"We are proud of our well-loved Parramatta and Centennial Parks. Winning two prestigious Green Flag Awards is a great way to demonstrate how we offer world-class green spaces here in Sydney.
"Thank you to our hardworking staff for their important role in keeping our public spaces clean, safe and welcoming for everyone to enjoy."
Parramatta Park and Centennial Park join 32 International Green Flag recipients for 2020 across Australia and New Zealand including Roma Street and South Bank Parklands in Brisbane and Te Mata Peak Park in Hawkes Bay.
The International Green Flag Award scheme was launched in 1996 and is managed in England by Keep Britain Tidy. In addition to Australia and New Zealand, the Awards are recognised across the UK, Republic of Ireland, Germany, the Netherlands, Finland and the United Arab Emirates.
For more information on Parramatta Park: www.parrapark.com.au
For more information on Centennial Park: www.centennialparklands.com.au
Media contact: Claire Thompson, Communications Officer – 0450 830 137