Nod to the past in new inclusive playground
Published: 5 December 2018 at 12:00 am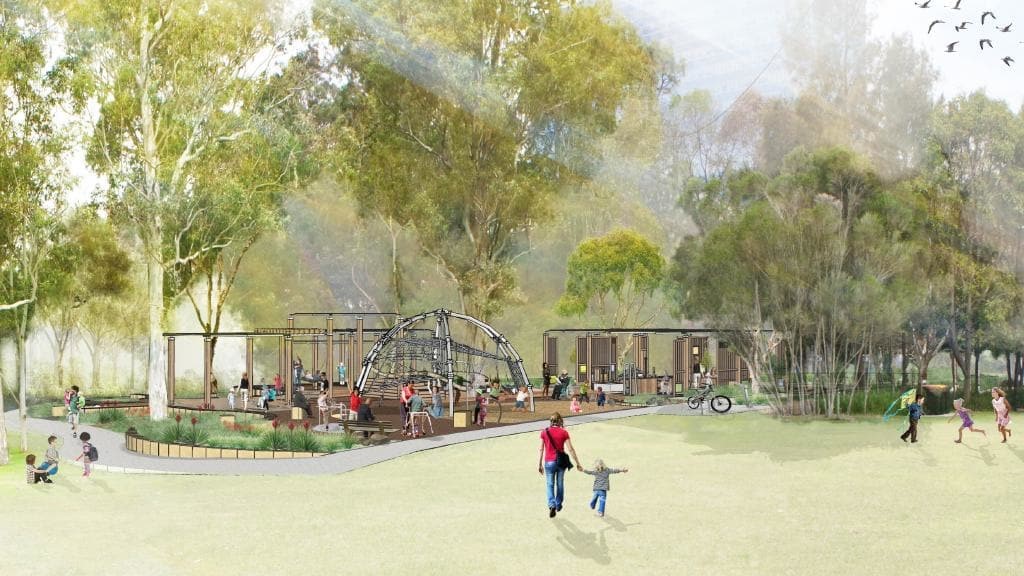 Construction is due to begin on a new playground in Parramatta Park for people of all abilities.
Funded by a $1.5m grant from NSW Government, The Gardens Precinct Playground will replace the existing playground at Pavilion Flat, just inside the George Street entrance. It will include sand areas for hands-on play, a low play-dome with ropes and swings and a carousel that is designed to encourage play for wheelchair users. Rubber mats will ensure it is safe for all.
Suellen Fitzgerald, Executive Director of Parramatta Park Trust said that the new playground is designed with toddlers and younger children in mind and includes a historical element, tying in the unique colonial heritage of the World Heritage-listed park.
In a nod to the Park's past, play "convict huts" will be featured alongside balance beams modelled on oversized convict hand-tools.
"We didn't have to go far for inspiration when we were designing the playground," Ms Fitzgerald said.
"In our 160th year as a People's Park, we decided to incorporate some of the rich heritage that makes Parramatta Park unique. We are going to do this in an interactive way, using play and art to share our stories with children and their carers."
Works are expected to begin in early 2019 when the existing playground site will be cleared. The new playground is on track to be completed in mid-2019.