New inclusive place to play in Parramatta
Published: 25 July 2019 at 12:00 am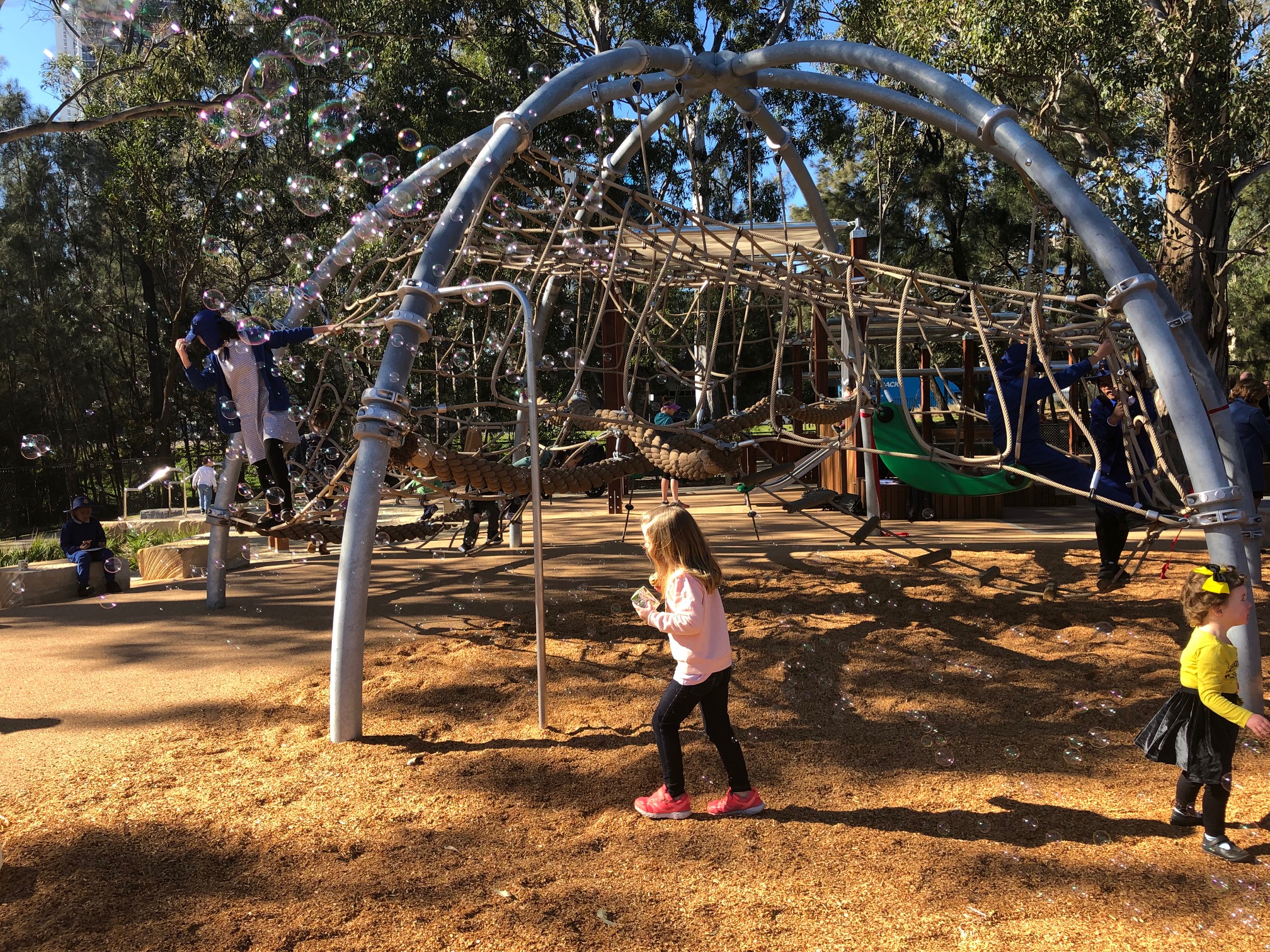 Everyone can play at one of Australia's oldest parks with the opening of a new inclusive playground in Parramatta thanks to an investment of $1.5 million from the NSW Government.
Planning and Public Spaces Minister Rob Stokes joined the community today to celebrate the opening of Paperbark Playground, which is the eighth inclusive playground to open across the State as part of the Government's Everyone Can Play program.
"Parramatta Park is already such a fantastic place to visit and this new playground will be a great space for all children to come and play, regardless of their age or abilities," Mr Stokes said.
The new playground features sand and water play areas, sensory equipment, as well as chimes and drums for making music. There is also a giant 'explorer dome', which features a maze of nets, ropes, ladders and tunnels for kids to climb, balance and crawl.
In addition to Paperbark Playground, another 34 new inclusive playgrounds are being built across NSW thanks to nearly $4 million in Government grants to councils to deliver this important social infrastructure for communities throughout the state.
"From Bathurst to Berry, Penrith to Port Macquarie, we want to make it easy for everyone to get outdoors, be active and have fun in great public spaces," Mr Stokes said.
Member for Parramatta Geoff Lee said the new playground provided an opportunity for children of all abilities to play and learn.
"The playground celebrates the rich history of Parramatta's convict past through art and play. It's a great example of the future of play spaces which cater for children of all abilities and for their parents and carers," Dr Lee said.