A new playground – name it and win!
Published: 3 July 2019 at 12:00 am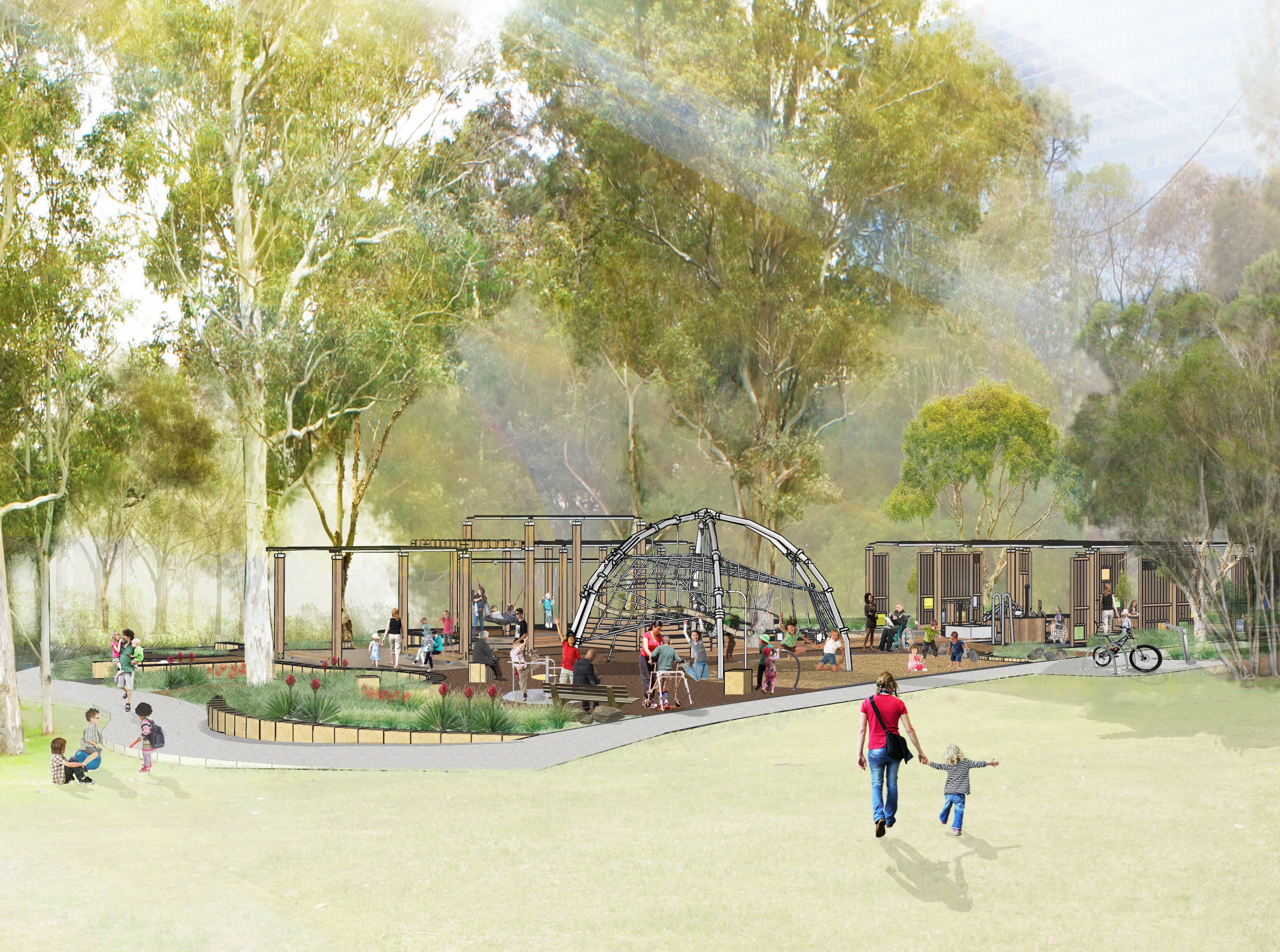 Fun and inclusive
Our new inclusive playground, in the historic Gardens Precinct near the George Street Gatehouse, will be opening soon. Ideal for children and toddlers, it features the very latest in innovative playground equipment as well as traditional favourites like swings and a carousel which kids with varied mobility, including wheelchair users, can enjoy.
The playground is guaranteed to unleash the creativity and imaginations of their young minds. The centre piece is an 'explorer dome' – a huge maze made of nets, ropes, ladders and tubes that older children can bounce and balance on and climb and crawl around in. They won't realise it, but exploring the dome helps with their agility, spatial awareness and coordination.
The 'hands-on' sand and water play areas, which are also accessible for children with varied mobility, feature a water wheel, diggers and sieves for more exploration and even excavation! There's chimes and drums for making music, too.
The sensory wall panel, popular with children who have a visual impairment, is fun for everyone.
'Softfall' pavements cover the playground and there are plenty of seats for parents and carers.
Parramatta Park is World Heritage-listed and conservation is our priority. Construction of the playground did not impact on known archaeological deposits in the Gardens Precinct.
Enter our playground naming competition -
Parramatta Park Trust and ParraParents believe the playground will be an attraction the whole community will embrace and as such we wanted to give our Park users the opportunity to name this beautiful new space.
Get involved by entering our naming competition. The winner will be invited to bring their family to the official opening of the playground and they will receive a $100 voucher to spend at Westfield.
And of course, the playground will receive the name they suggested!
We don't want to name the playground after anyone in particular – we want it to be about everyone – so don't look to personalities/celebrities (past and present) for inspiration.
Instead, use one of the themes below:
Environment
Native plants
Inclusion
To submit your idea, fill out the entry form here (entries are now closed).
Entries close on Tuesday 9 July 2019 at 9pm.
Please read the full terms and conditions of entry carefully first.