2019 Heritage Festival: where better to celebrate?
Published: 29 March 2019 at 12:00 am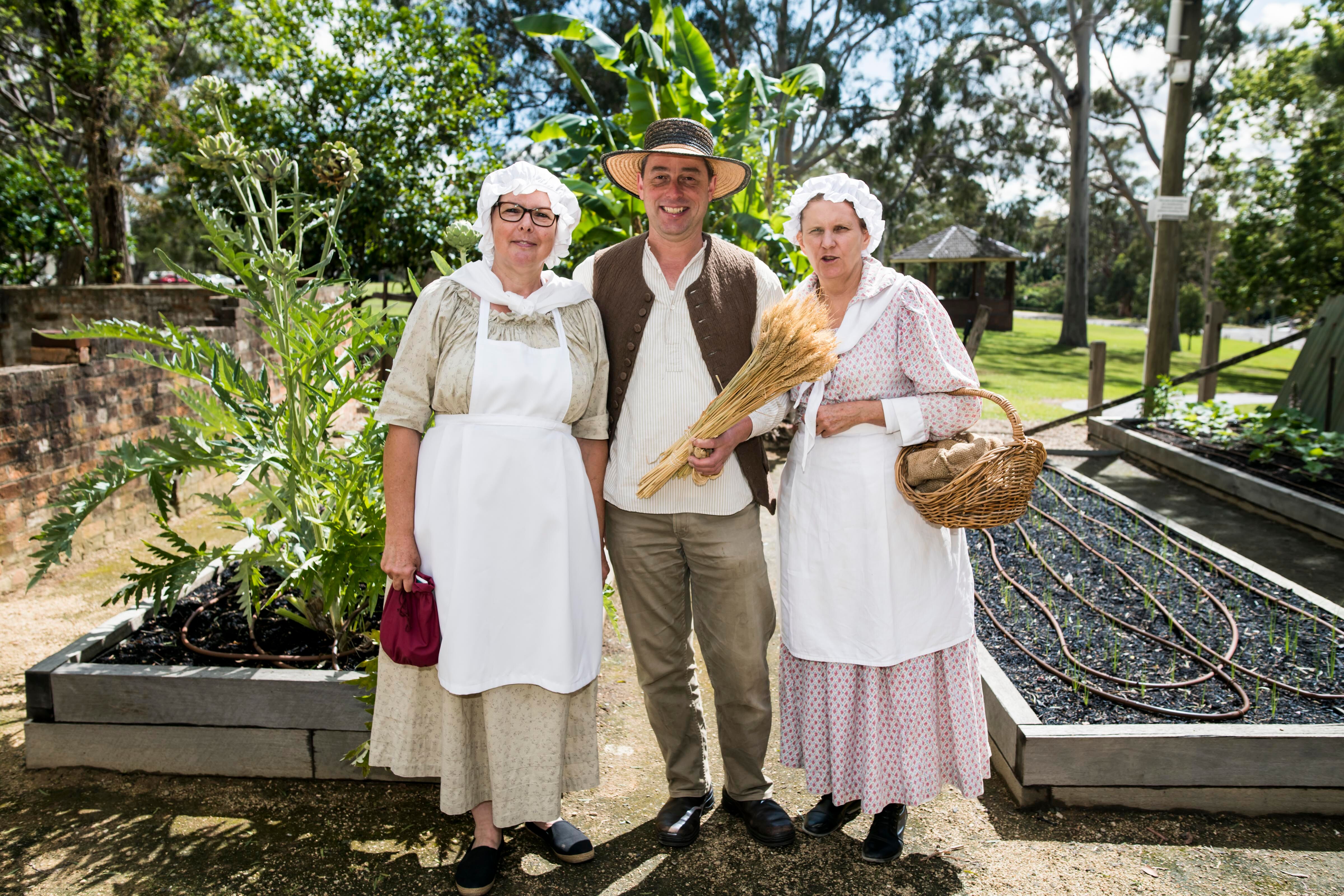 The 2019 Australian Heritage Festival kicks off on 18 April and our Park features in a host of fascinating events throughout the month. The theme – Connecting People, Places and the Past – provides a perfect opportunity to celebrate Parramatta's rich heritage and culture.
Organised by the National Trust, the City of Parramatta and a host of community groups and organisations, this year's Heritage Festival is an ideal time to see the Park through different eyes.
Here's a selection of events where our Park features:


A Walk with Governor Phillip
Wednesday 24 April - 10am to 12 noon
Join 'Governor Arthur Phillip' as he retraces his footsteps along the banks of the Parramatta River to the spot where he set up camp 231 years ago. The walk takes you past some of the most significant buildings and heritage sites from our colonial history. Bookings and more information.
Step into Parramatta's Past
Sunday 28 April - 10am to 12 noon
An engaging historic tour of the CBD, looking at how some of our historic sites have shaped the city, enjoying the city's early architectural gems and revealing the stories of her early inhabitants. As well as the Park and the CBD the tour will visit Parramatta River. Bookings and more information.
Handful of Heritage (13 May) is an abridged version of this tour for those on a tight schedule.
Parramatta Tales (15 May) is a tour designed for families with primary school children.
Warami Mittigar
Monday 6 May - 10am to 12 noon
This easy walk along the river and in the Park is a wonderful opportunity to spend time with Darug people – Parramatta's first people and the traditional custodians of local land. Learn about Aboriginal people and the plant and tools they used, how they hunted and other aspects of local culture. Bookings and more information.
Feisty Females
Saturday 18 May - 10am to 1pm
Uncover the intriguing and surprising stories associated with Parramatta's feisty females on this relaxed coach tour, visiting a wide range of significant heritage sites, including the Female Orphan School, Elizabeth Farm and the Park. Bookings and more information.
Browse all the Australian Heritage Festival events in Parramatta at www.nationaltrust.org.au/ahf/