The People of Parra Park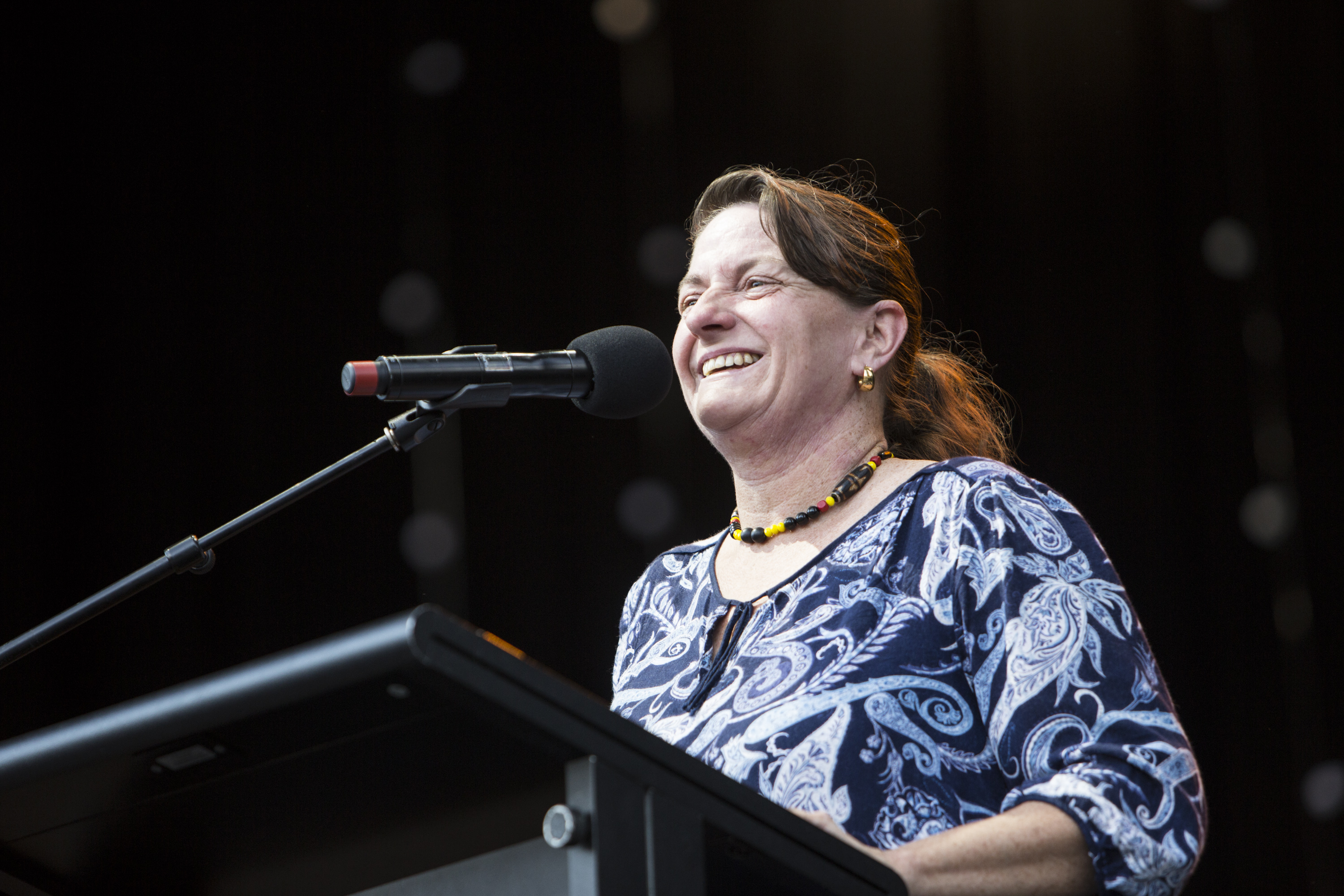 It's where Aboriginal people go to feel this space
I didn't grow up around Parramatta Park, but my Mum did. She used to come down here all the time as a kid.
I live in Mt Victoria, but I go to Parramatta Park a lot for Aboriginal education and events where I share song and story. I'm a musician. I play mostly guitar. My family connection is to the Darug people and Charlie Moran of the Cannemegal people, of Prospect.
Our clan group used to gather in Parramatta Park. We went there for ceremony, and we went there for the eels. My mum used to eat the eels. If you were from the Burramattagal tribe you wouldn't eat the eels, because that's your clan, that's your totem.
My people gathered a lot in Parramatta Park and it's hugely important for me to share the Darug history of the park. We had our first camp down there, recently. It's where Aboriginal people go to feel this space. Parramatta Park has the largest urban Aboriginal population in Western Sydney and the camp down gave us a place to share stories, sing language and talk about future visions of what we would like to see at the Park.
The scar trees are ceremonial areas are still there at the park and because of that the Darug people will always be there.  The grounds here have to be preserved for the saltwater people and freshwater people of Parramatta.
Jacinta , 2018