The People of Parra Park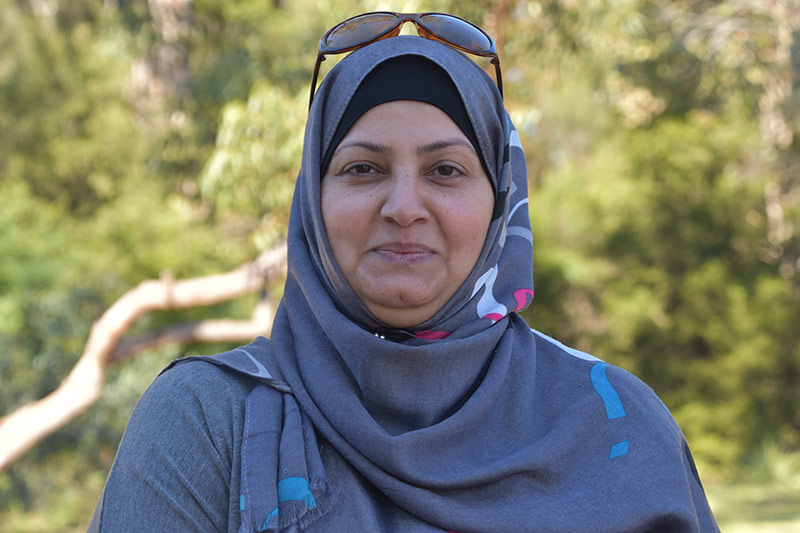 It's a nice place to picnic
Parramatta Park is a welcoming place. I like it. Every morning I walk here from 7am to 8am. It's a good park for children, it's a good park for picnics. It's also very convenient for car parking.
My husband and children and I come here for Eid, to mark the end of Ramadan, the fasting period, and that makes me feel very nice. I'm from Iran and there are people who come to Parramatta Park who are from all around the world.
I meet here often for a picnic with my Kurdish friends. I make dolmade, and bring hummus and barbecue chicken and kebab. It's a nice place to picnic because there is shade and picnic tables and places for the children to run and play.
Being here at the Park is good for your health and if my child is happy, I am happy. It is a place to make everything feel good. I am five years living here in Parramatta Park and I come here all the time,  every week.
Nasrin D, 2018