The People of Parra Park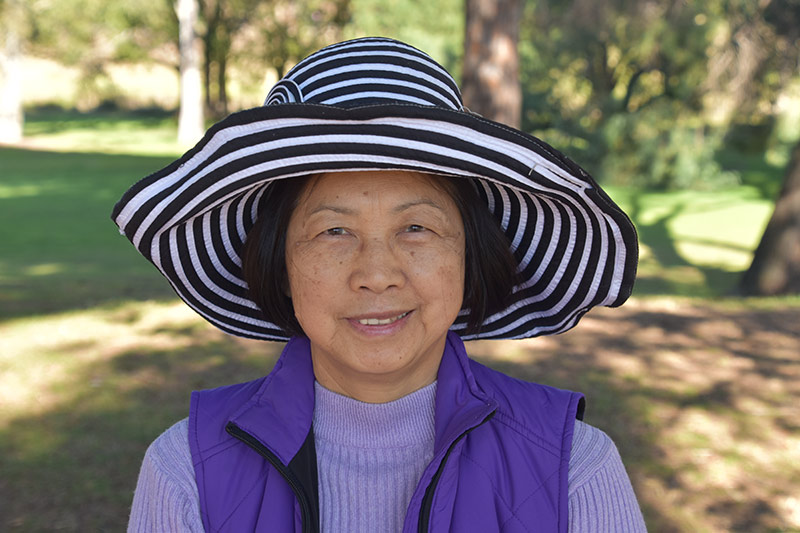 I watch the young people running around
I used to teach tai chi but now my knees are no good. I like this park. It's very close to my house and I come here nearly every weekend.
I like to walk past the river and there's so much space that it's a nice place to relax after a busy week.
I live in a duplex so I have a small backyard. When I finish my walk I like to sit and watch the football or cricket. I sit in the sun on my chair. It's so nice to watch the young people running around.
Queenie C, 2018